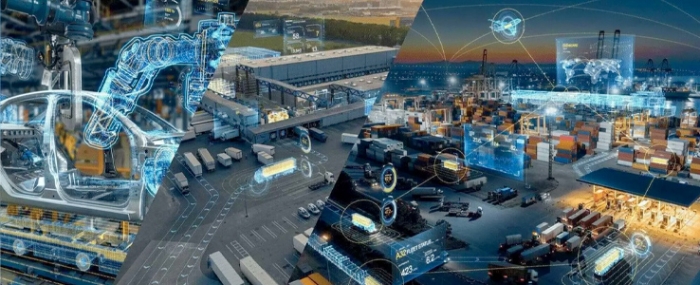 Electronics Production |
The world is going digital, and so is manufacturing
One of the major upsides of a digitised company is visualisation. Everything, and I do mean everything, that you are interested in tracking you can – you just have to lay the groundwork for it.
Some would probably argue that the world already is digital, however, it is becoming even more digital. The supply chain, production and planning of the manufacturing industry is relying more and more on digital tools, but also virtual ones.
In a conversation with Thomas Lindström, Nordics Sales Director at Dassault Systèmes, it becomes clear that digital platforms are not just "a tool" but a suite of tools, or a platform if you so will, that can offer companies a competitive edge when it comes to sustainable manufacturing.
Sustainability can be discussed at different levels, and it is a subject with many layers. There are many ways to approach the topic of sustainability, economic sustainability, sustainability of skills or with the environment in mind. All valid and all important. One might even say that a business's finances, knowledge base and impact will all be discussed through the lens of sustainability at one point or another.
However, when discussing sustainability – regardless of if it is environmental, economic or job related – you need data and vast amounts. Picture this, the entire ecosystem of a company – or a specific product – visualised as a grid. Every node is a variable, a component, a supplier, a necessary skill. Take that imaginary company, which produces a product in Europe for the European market. What happens if we move the manufacturing to a facility in Asia? What happens to the Co2 footprint of that product? Lead times? Cost structure?
This is the heart of what Thomas is getting at during our conversation. Digital twins are not necessarily something new, but in short, they are a copy of something that already exists. A virtual twin, on the other hand, is a simulation of a potential process, or even a product. They can offer a helicopter perspective on how things always fit together, highlight weak points and new opportunities – all depending on what it is you want to know and what kind of data you have available.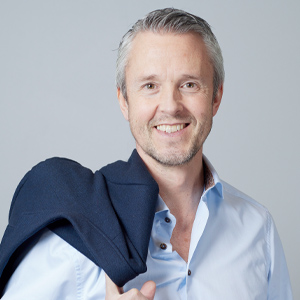 "With a virtual twin, you can essentially find out anything you want related to your product or production before you go ahead with a project. If you have your entire factory network digitised and virtualised all you must do is enter the parameters that you want to be taken into account, whether it be cost, lead time or Co2 footprint."
He continues to say that you can go even further into detail with software-enhanced tools and see what kind of effects specific material selections might have. However, maybe the most powerful aspect of a virtual twin is the simulation part.
"You can, if you've entered enough data of your manufacturing operations, simulate disruptions, a move of production from one region to another, and see the effects that this might have on everything from your ability to deliver, cost structure and bottom line."
It can also be a powerful tool of even bigger projects than an NPI, such as the establishing of a new factory all together. Is it viable to build that site in this region, lets simulate a shutdown of this transport option, does it still look appealing?
However, one doesn't have to dive headfirst into this. It can be implemented on different levels – all the way from a scan of a factory to optimise production flow to complete operational flow for an entire factory network – encompassing everything from sourcing, energy usage, supplier options and so on.
However, it might seem daunting to implement such a tool on a group level. But according to Thomas, this is something that will soon be necessary in order to make informed, and data-supported business decisions.
He's specifically thinking about nearshoring, and decisions regarding the moving of production or sourcing strategies.
"A digitised and virtual setup will have an impact as the software can test different scenarios for assembly and production in order to improve efficiency, reduce waste and improve quality. If you consider all avenues, digitisation is, in my opinion, one of the most powerful sustainability tools we have available."
In short, a digitised factory network would provide companies with the ability to always have a plan B, or just simply an alternate solution that is supported by data, in which you already know the financial impact and what it means for lead times.
Let's just say that the relationship between the US and China deteriorates and trade routes are disrupted – that can be simulated.
"It's a form of system modelling, much like a network. If one thread is cut, you can see which others might follow and which could be affected by that particular disruption. You would also be able to see which other suppliers in your network that could accommodate the delivery. Or if it's more viable to move production to another factory."
Industrial manufacturing today is all about cooperation. Many companies are involved before a product reaches its end-customer. This means that the more you know about your own supply chain, the more sustainable (regardless of how you view that word) business decisions you can make.
Thomas Lindström concludes our conversation by saying that making the right decision the first time around is becoming even more crucial in a time where innovation is happening more rapidly than ever.
"In life, there are no repetitions – simulating innovations digitally before executing them in real life is essential for our future businesses and society. At Dassault Systèmes we work with customers across all industries to put this vision into reality."