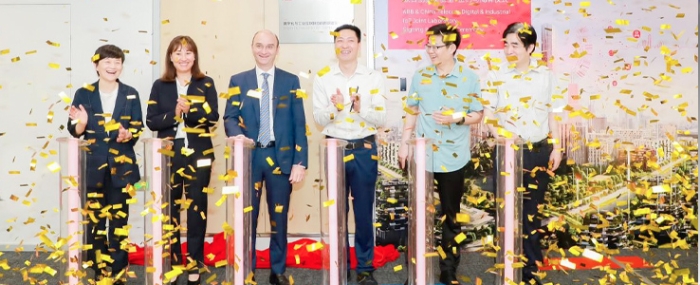 Electronics Production |
ABB and China Telecom open joint digitalisation and industrial IoT lab
ABB and China Telecom have opened a joint digitalisation and industrial IoT laboratory in Hangzhou, China.
The collaboration between ABB Measurement & Analytics China Technology Center and China Telecom's Internet of Things subsidiary E Surfing IoT will focus on developing end-to-end industrial IoT solutions for industrial companies based in China.
"ABB's vision for the lab is to develop industrial IoT solutions that help Chinese industries with automation and digital technologies, maximizing resource efficiency and contributing to a low-carbon future," said Jacques Mulbert, Division President, ABB Measurement & Analytics, in a press release. "The digital transformation that China is undergoing and the demand for advanced manufacturing technologies make me very confident about investing in China."
"IoT technology can improve production efficiency and increase product quality," adds Zhong Zhaozhong, Assistant President, Industrial Business, China Telecom. "The joint laboratory is important not only from the point of view of technology integration, but also because this is an innovation-sharing platform based on collaboration. This is an effective way to promote technological innovation in industrial settings."
As China transforms its manufacturing industries, the industrial IoT field is developing fast. Currently, China is promoting a green and sustained growth agenda, bringing new opportunities to areas such as smart manufacturing, digitalisation, energy efficiency, and smart cities.
As part of the collaboration, ABB and E Surfing IoT will explore avenues for technology integration and industrial application of new technologies as well as new directions for next-generation industrial IoT solutions. The two teams will focus on digital solutions that incorporate ABB sensor technology, China Telecom's 5G network, industrial IoT and connectivity technology, as well as cloud computing.