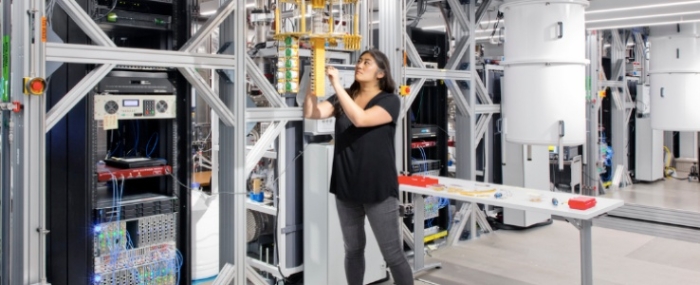 General |
IBM and Tokyo University have just booted up their quantum computer
The IBM Quantum System One is now operational for researchers across Japan.
The race to make quantum computing an everyday reality just took another leap forward, as IBM and Tokyo University confirmed that their joint IBM Quantum System One project is now live.
In 2019 the two organisations formed the Japan-IBM Quantum Partnership, then followed up a year later with the creation of the Quantum Innovation Initiative Consortium (with the assistance of DIC, Hitachi, JSR, Keio University, Mitsubishi Chemical, Mizuho, MUFG, Sony, Sumitomo Mitsui Trust Bank, Toshiba, Toyota, and Yokogawa).
Now, the partnership has moved to a new stage. The IBM Quantum System One is operational for researchers in academia and businesses across Japan. The partners say Quantum System One offers combines quantum resources with classical processing to let users securely run algorithms requiring repetition of quantum circuits on the cloud.
"IBM is committed to the growth of the global quantum ecosystem and fostering collaboration between different research communities," said Dr. Dario Gil, Senior Vice President and Director of IBM Research. "As part of this global effort, I am proud to be unveiling Japan's most powerful quantum computer and excited to see the contributions to research that will be made by Japan's world-class academic, private sector and government institutions. Together, we can take major steps to accelerate scientific progress in a variety of fields."
It is the second IBM system to be built outside the US. The other is located in Germany, where it is administered by the Fraunhofer Geselleschaft scientific research institution. In the last year, IBM also announced quantum partnerships with the Cleveland Clinic, the UK's Science and Technologies Facilities Council and the University of Illinois Urbana-Champaign.