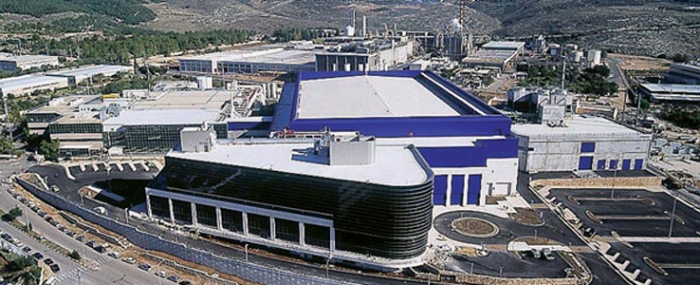 Analysis |
Weak consumer product demand hits PSMC and VIS revenue hard
The foundry industry has been following a downward trend since the second half of 2022. Second and third-tier foundries, constrained by process technology limitations and high product overlap, face intense competition and lack bargaining power, reports TrendForce.
As a result, their operating performance is more volatile in a declining market. In Q1, the most notable change from 6th place to 10th place rankings was Tower Semiconductor's ascent to seventh place. The company, supported by demand from the European market, only experienced a relatively modest—in comparison to many other second and third-tier foundries – a quarterly drop of 11.7% (down to approximately USD 360 million).
PSMC benefited from the replenishment of television-related LDDI inventory and experienced a 26% increase in revenue in its HV processes. Nevertheless, its other platform products such as PMIC and Power discrete continue to undergo inventory adjustments, and customer willingness to place orders remain cautious. The company's Q1 revenue reached approximately USD 332 million, representing a quarterly decline of 18.7%. Similarly, VIS witnessed a recovery in wafer orders from both large and small-sized DDI customers as inventory levels approached healthy levels. However, PMIC wafer orders remained weak. VIS recorded a Q1 revenue of approximately US$269 million, reflecting an 11.8% quarterly decline. Other companies, including HuaHong Group, reported a Q1 revenue of around USD 845 million – down 4.2% compared to the previous quarter. DB Hitek's revenue stood at USD 234 million, experiencing a 20% QoQ decline.
TrendForce expects a continued decline in revenue for the top 10 foundries in Q2, although at a slower rate than in the first quarter. While supply chains are expected to gradually build inventory in response to peak season demand in the second half of the year, the accumulation of inventory and slow consumption have currently dampened customer attitudes toward stockpiling. Consequently, the overall production cycle of foundries in Q2 is expected to be more relaxed, with limited growth in capacity utilisation rates. Only sporadic rush orders for products such as TV SoC, WiFi 6/6E, and TDDI are expected to drive any notable increase in utilisation rates.
Ranking
Company
Revenue
Market share
1Q23
4Q22
QoQ
1Q23
4Q22
1
TSMC
16,735
19,962
-16.2%
60.1%
58.5%
2
Samsung
3,446
5,391
-36.1%
12.4%
15.8%
3
GlobalFoundries
1,841
2,101
-12.4%
6.6%
6.2%
4
UMC
1,784
2,165
-17.6%
6.4%
6.3%
5
SMIC
1,462
1,621
-9.8%
5.3%
4.7%
6
HuaHong Group
845
882
-4.2%
3.0%
2.6%
7
Tower
356
403
-11.7%
1.3%
1.2%
8
PSMC
332
408
-18.7%
1.2%
1.2%
9
VIS
269
305
-11.8%
1.0%
0.9%
10
DB Hitek
234
292
-20.0%
0.8%
0.9%
Total of top 10
27,303
33,530
-18.6%
98%
98%
Global revenue ranking of top 10 foundries in 1Q23
---
For more information visit TrendForce.