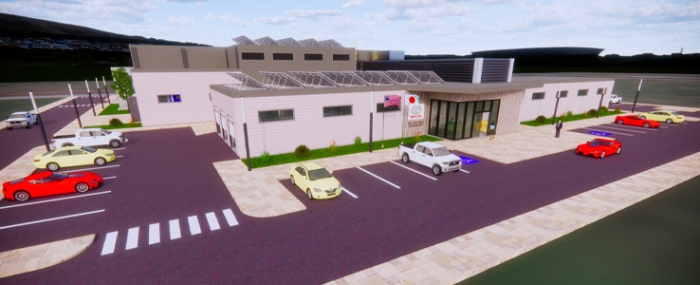 Electronics Production |
Toyota to build new battery lab at Michigan R&D HQ
Toyota Motor North America is investing USD 50 million to build a new lab facility at its North American R&D headquarters in York Township, Michigan to evaluate batteries for EVs.
The new Michigan battery lab aims to ensure that Toyota's batteries meet North American customer requirements by confirming performance, quality and durability. The company states that operations at the new battery lab are expected to start in 2025.
"By adding these critical evaluation capabilities around automotive batteries, our team is positioned to better serve the needs of our customers, including Toyota Battery Manufacturing North Carolina and Toyota Motor Manufacturing Kentucky, the latter of which will soon be assembling the recently announced all-new, three-row, battery electric SUV," says Shinichi Yasui, executive vice president of Toyota Motor North America (TMNA), Research and Development in a press release.
According to the company, the team will also work with other North American partner suppliers to incorporate locally-produced battery parts. Beyond battery development, other lab activities are expected to include evaluations using Level 2 and Level 3 charging as well as connectivity to power sources and infrastructure.
"With increasing production for electrification coming to North America, it's important to have local supporting infrastructure, but more importantly it enables us to invest in team members and technology development," says Jordan Choby, group vice president of Powertrain at TMNA R&D. "This new facility also enables us to experiment and pursue new opportunities as technology and business needs advance."
In addition to working with current battery production, lab engineers will explore new battery configurations for future products.