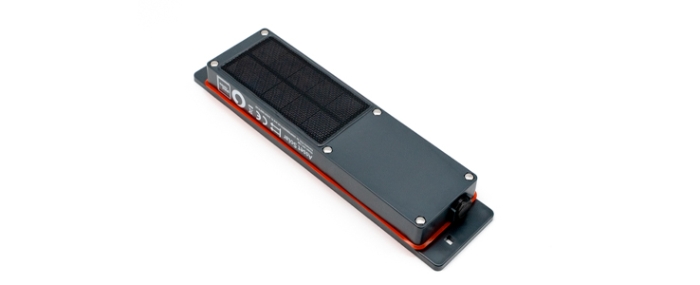 Electronics Production |
Scanfil and grandcentrix team up to manufacture Vodafone Asset Solar tracker
EMS provider Scanfil and grandcentrix, a German IoT company part of Vodafone Group, have agreed on manufacturing and further developing the Vodafone Asset Solar tracker.
The Vodafone Asset Solar is a solar-powered asset tracker which enables tracking and monitoring of goods and assets for process optimisation in logistics, production, and supply chain.
"With the integrated solar module and a durable battery, the tracker can work maintenance-free for a predicted lifetime of more than 8 years. In addition, the Vodafone service will provide the customer an end-to-end solution for asset tracking, including a data plan for international connectivity, support and an IoT tracker platform to manage their assets", explains Sebastian Boll, Product Manager Asset Solar at grandcentrix, in a press release.
The Asset Solar was originally designed for the tracking of shipping containers, due to its durability this standalone device can also be used for many other tracking purposes as well, and in a variety of weather and working conditions.
"The Asset Solar has been subjected to a series of challenging environmental tests to work reliably under harsh conditions on the high seas. With these properties, the Asset Solar can also be used for the tracking of any other kind of non-powered or powered assets", continues Sebastian.
Scanfil manufactures the Vodafone Asset Solar trackers in its Suzhou factory.
"We are excited to cooperate with grandcentrix in manufacturing the Asset Solar tracker. Our cooperation works seamlessly, and we are proud to be part of digitalizing asset tracking", says Scanfil's Global Sales Manager Andreas Bohner.