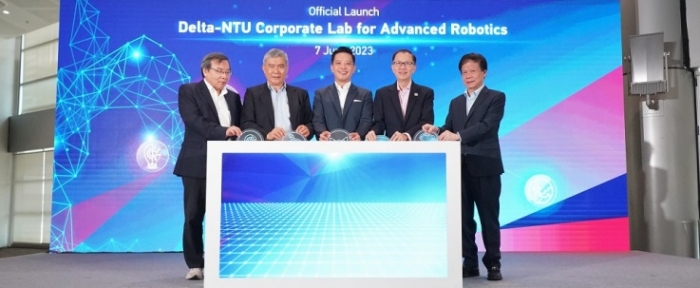 Electronics Production |
NTU and Delta Electronics establish a $24m lab to build better robots
The project is part of Singapore's Research Innovation and Enterprise (RIE) 2025 plan to use automation to overcome labour shortages.
Nanyang Technological University and IoT specialist Delta Electronics have been partners since 2016. They have jointly submitted over 200 papers, and filed 17 patents, of which eight have been issued.
Now, the two organisations are collaborating on a USD 24 million corporate lab for advanced robotic technologies. The scheme is part of Singapore's National Research Foundation's Research Innovation and Enterprise (RIE) 2025 plan. In a press release, the foundation said the lab can develop automation that will take the place of "a manpower crunch arising from an ageing workforce and declining birth-rates."
In practice, this means robots that can do 'human' things such as pick up fragile glassware and move around dynamic environments such as hospitals and warehouses.
The joint lab was launched in a ceremony attended by Minister of State for the Ministry of Trade & Industry, Alvin Tan, NTU President Professor Ho Teck Hua and Delta Electronics Chairman, Yancey Hai.
"This corporate lab with Delta Electronics...creates opportunities for us to translate our research into impactful, real-world innovations. This is in line with the NTU 2025 strategic vision, to harness the power of digital and advanced technologies to support the discovery of new knowledge and promote better learning and living experiences," said Professor Ho.