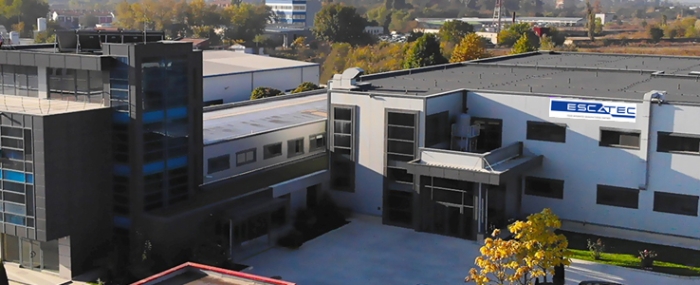 Electronics Production |
Escatec expands its production footprint with new Bulgarian site
EMS provider Escatec had been in expansion mode for several years now. And continued requests to nearshore cost-effective production in Europe have prompted the manufacturer to establish a new production facility in Bulgaria.
The new Bulgarian facility, which is located in the city of Plovdiv, is the company's ninth production complex globally. The 4,000 square metre facility is already operational with the necessary equipment, processes, and workforce, to vertically integrate plastic moulding and electronics assembly, and has begun to support Escatec's production commitments in Europe.
And even though the site has just opened, the group has already signalled its willingness and ability to rapidly expand capacity and capabilities at this new facility as order volumes pick up.
"Escatec Bulgaria is an important new site in Escatec's portfolio as we move to complete our global manufacturing footprint," says Charles-Alexandre Albin, Escatec's Executive Director and Director of Strategic Development in a press release.
The company's customer base largely comprises of major OEM brands based in Europe and North America. Headquartered in Penang Island, Malaysia, the group's production network now comprises of two facilities each in Penang and Johor Bahru, Malaysia, two in Chomutov in the Czech Republic, one in Lutterworth in the UK, an advanced production facility in Heerbrugg, Switzerland, and this latest facility in Bulgaria. In addition, the Group operates a Design & Development (D&D) Centre in Switzerland.
Albin notes in the press release that over the long-term Escatec Bulgaria could well become the group's main production facility in Europe for plastic moulding and electronics assembly, due to Bulgaria's membership in the EU, and Plovdiv's location, population, large industrial base, and its transport links.