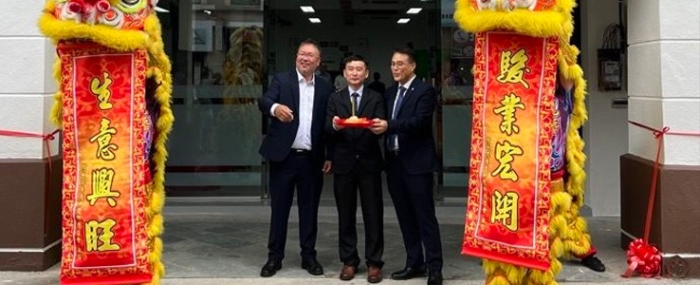 Electronics Production |
Koh Young Southeast Asia branch opens expanded offices in Malaysia
Inspection specialist Koh Young has expanded its facility in Penang, Malaysia as the company looks to further cement its position.
The expanded offices offer the company more space to show and highlight its inspection machines and smart factory solutions available.

Penang, positioned along the northwest of Peninsular Malaysia, needs no introduction to the global electronics manufacturing sector. It has long been a strategic location in the heart of Southeast Asia, in part due to its robust supply chain network, business environment, and ecosystem of local and multinational companies.
"Since the 1970s, Penang has grown to become a crucial hub for electronics manufacturing in Southeast Asia and is home to many top tier electronics manufacturers we can proudly call customers," says Mr. Thomas Lau, Sales Manager for Koh Young Southeast Asia, in a press release. "Penang's importance to Southeast Asia's electronics manufacturing industry cannot be overstated. Its infrastructure, business environment, and skilled workforce make it a key player in the global electronics industry landscape and contributes significantly to the economic growth and development of the region."
The electronics industry in Malaysia has strengthened the surrounding ecosystem, especially around semiconductor, solar, LED, storage technologies, and electronic manufacturing services (EMS). Malaysia's ecosystem and outlook was a strong determining factor for why Koh Young strengthened its operations within Penang.