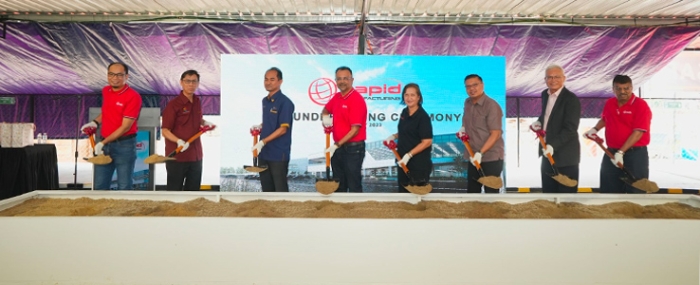 Electronics Production |
Rapid Manufacturing expands its footprint in Malaysia
US electronics manufacturing company, Rapid Manufacturing, is expanding its operations in Kulim, Kedah, Malaysia. The company is adding a new facility with which it will continue to serve its customers in the aerospace, telecommunication, medical, semiconductor, automotive, and industrial automation sectors.
Beyond manufacturing roles, the site will also house a knowledge-intensive regional centre, establishing a Centre of Excellence (COE) to drive the company up the value chain.
In a press release from the Malaysian Investment Development Authority (MIDA), Luis Espinoza, COO of Rapid Manufacturing, says that Rapid's investment strategy in Kulim is expected to create an estimated 2,000 employment opportunities for the local workforce, which includes at least 500 high income jobs.
For 47 years Rapid Manufacturing has been specialising in custom-designed wire and cable harnesses, electro-mechanical, and box build assemblies. The company has its main facility in Anaheim, California, USA, as well as manufacturing plants strategically located in Mexico and China – now the company is expanding to Kulim, Kedah.
"We're pleased to announce the opening of our new plant in Kulim. It allows us to scale up testing and handling capabilities to meet the growing demand and ensure our customers' success by continuing to grow our capabilities and to deploy quickly at scale,'' says Mr. Yogendran Krishnamurthy, Managing Director of RPD MFG Connectivity Sdn Bhd, a subsidiary of Rapid Manufacturing.