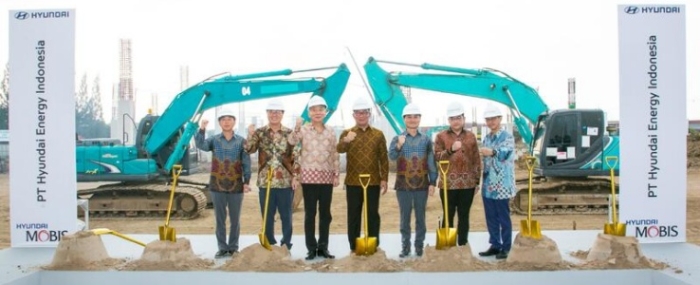 Electronics Production |
Hyundai Mobis starts construction of a EV dedicated battery system plant in Indonesia
The car parts specialist will invest USD 60 million into the new facility, which will supply battery systems for flagship EV models from 2024.
Hyundai Mobis, the parts and service division of South Korean auto maker Hyundai Motor Company, has held a groundbreaking ceremony for its new battery system plant in Bekasi, West Java.
The company says the facility will serve its global electrification strategy and will target the South Asia region in particular. At the plant, it will use battery cells supplied by HLI Green Power, and will turn them into modules that include a controller and a heat controller. It will then supply the modules to global auto makers.
Hyundai Mobis' choice of Indonesia reflects the growing popularity of the country for EV companies. In a press release, Hyundai Mobis described how the Indonesian Government provided support in terms of the construction approval process, environmental assessment, logistics costs, and tax benefits.
For its part, Hyundai Mobis will invest USD 60 million in the 33,000 square metre facility. The company currently produces EV components in Korea, Czech Republic and Slovakia). In October last year, it announced a plan to invest USD 1.3 billion by 2030 in its US facilities.