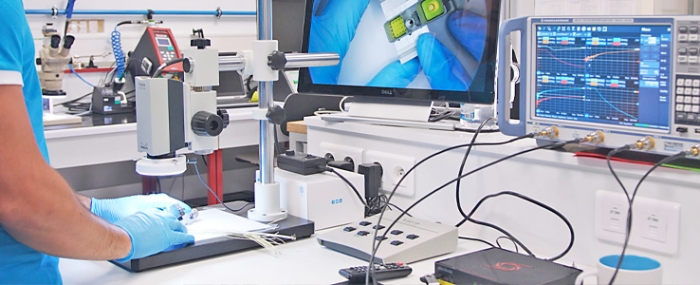 Electronics Production |
Nicomatic opens new testing laboratory
As part of its design and development process for rugged, harsh environment and hi-rel applications, interconnect systems manufacturer Nicomatic subjects its products to stringent environmental, mechanical and electrical tests. Now, the company has opened a new materials testing laboratory offering these test and qualification services to customers with demanding applications.
Nicomatic test engineers work closely with customer design and development teams, applying their expertise to complex materials tests and qualification of customer projects. Nicomatic's test lab is quality management system certified to ISO 9001 & AS9100, with experience in meeting industry standards and specifications across defence, aeronautics and space applications, including MIL-DTL-55302, MIL-DTL-83513 and ESCC3401.
Almost a dozen test instruments and machines perform more than 30 tests to ensure customer products, devices and systems are comprehensively performance tested. This includes testing signal integrity, environmental, mechanical, electrical and chemical.
"This new test laboratory fulfils several important roles for Nicomatic," says Jorris Martel, Test Engineer at Nicomatic, in a press release. "The first one is to qualify all our interconnect products to the relevant industry standards and specifications. Through this first process, we can provide all the data and information that customers require in term of performance."