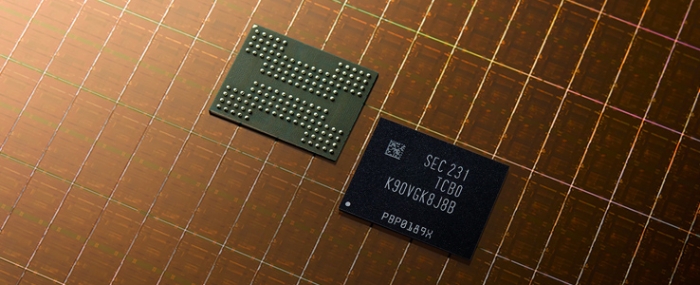 Analysis |
Total NAND Flash revenue falls 16.1% in 1Q23
TrendForce's recent analysis reveals that purchasing momentum in the NAND Flash market has decelerated during 1Q23.
Despite suppliers aggressively slashing prices to stimulate sales, the bit shipment volume of NAND Flash witnessed only a marginal growth of 2.1% over the quarter. Coupled with a 15% drop in ASP, the NAND Flash industry registered a QoQ revenue decrease of 16.1%, amounting to about USD 8.63 billion.
SK Group (SK hynix & Solidigm) and WDC experienced a simultaneous fall in volume and price, leading to a reduction in revenue of more than 20% for each. The first quarter saw SK Group's NAND Flash revenue dwindle to USD 1.32 billion, a 24.8% QoQ decline. This decrease was due to sluggish PC market demand, which cut the revenue contribution from the previously dominating SSD sector from over 50% in 4Q22 to just 20–25% in 1Q23. WDC, likewise, felt the sting of the off-season, with NAND Flash revenue sinking by 21.1% to approximately USD 1.31 billion.
With demand from major end-use sectors like servers, laptops, and smartphones remaining stagnant, Samsung sought to bolster bit shipments by pushing high-capacity products. However, this strategy resulted in an 18.3% decrease in ASP over the quarter and brought Samsung's NAND Flash revenue down by 15.8% to around USD 2.93 billion in 1Q23. Similarly, Kioxia grappled with weakened consumer demand, and despite an 18% rise in bit shipment volume, a substantial 20.3% reduction in ASP led to a 5.9% QoQ decrease in revenue, totalling about USD 1.85 billion.
Micron's Q1 NAND Flash revenue fell significantly by 19.8% to USD 890 million. However, as PC and mobile customer inventories return to healthy levels, Micron expects its inventory peak to have been reached in 1Q23 and hopes to break from the oversupply situation by implementing ongoing production reduction measures.
Looking ahead to 2Q23, TrendForce anticipates an increase in buyer purchasing intentions, spurred in part by Samsung's recent foray into production reduction. In particular, module manufacturers and PC OEMs appear to be leading the charge, with total NAND Flash bit shipment volume predicted to rise by 5.2% QoQ. Despite this, ongoing inventory clearance pressures are expected to cause a further decline in ASP across all products. As a result, TrendForce forecasts that Q2 revenue for the NAND Flash industry will continue its downward trend, with an estimated decrease of around 7.9% from the previous quarter.
Company
Revenue
Market share
1Q23
QoQ (%)
1Q23
4Q22
Samsung
2,930.0
-15.8%
34.0%
33.8%
Kioxia
1,851.4
-5.9%
21.5%
19.1%
Sk Group (SK hynix + Solidigm)
1,315.5
-24.8%
15.3%
17.0%
WDC
1,307.0
-21.1%
15.2%
16.1%
Micron
885.0
-19.8%
10.3%
10.7%
Others
337.1
4.2%
3.9%
10.7%
Total
8,626.1
-16.1%
100%
100%
Global revenue ranking for NAND flash brand manufacturers 1Q23 (USD million)
---
For more information visit TrendForce.