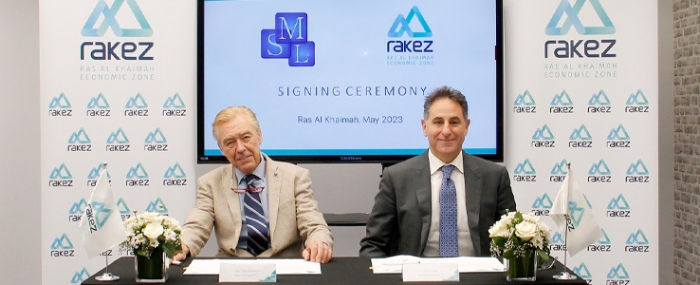 Electronics Production |
Chinese lighting company to set up manufacturing unit in the UAE
Chinese Maxtron Show Lighting (MSL) is setting up a manufacturing unit for LED light systems in Ras Al Khaimah Economic Zone (RAKEZ) in the UAE.
Located in Al Hamra Industrial Zone, the new production facility spans over 1,200 square metres and is dedicated to producing computer-controlled, programmable LED light systems and video screens with German technology.
Maxtron supplies to the entertainment and hospitality industries across the UAE, Europe and the USA, and currently operates from offices located in the United States and Germany.
"We could not think of a better place to set up than Ras Al Khaimah in terms of the ease of access and customised support provided by the RAKEZ team, assisting us throughout our growing industrial operations. We could not be in better hands, while expanding our business further into the UAE," says Karl Renoldi, General Manager of Maxtron Show Lighting in a press release.
The company conducted a search across the UAE before choosing Ras Al Khaimah as a base. Deciding factors for the investment were the cost-effectiveness for a manufacturing company formation, the expertise and customised set-up package provided by RAKEZ, as well as the logistics solutions.
"We are happy to welcome Maxtron Show Lighting to our vibrant ecosystem which supports hundreds of industrial businesses. With its production base in Ras Al Khaimah, MSL has a niche potential market to serve in the UAE as the positive outlook of the country's USD +40 billion tourism industry," adds Ramy Jallad, Group CEO of RAKEZ.