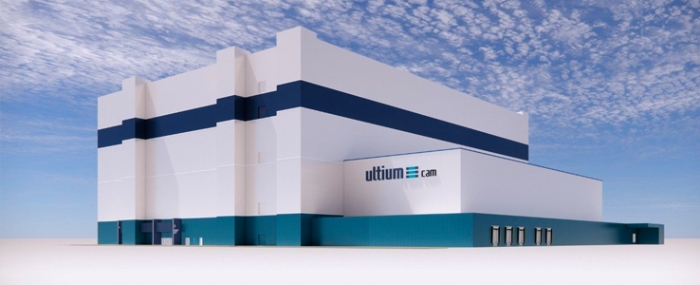 General |
GM and POSCO Future M to get government support for CAM Project
General Motors and POSCO Future M will receive support from Québec and the Government of Canada for the development of a Cathode Active Material (CAM) processing facility.
The facility, which goes under the name Ultium CAM, is a joint venture between GM and POSCO Future M, located in Bécancour, Québec. The project was first announced back in March 2022 to supply General Motors' expanding battery production in North America.
The JV project investment of more than CAS 600 million is under construction and on schedule to begin CAM production in the first half of 2025. It is also set to create approximately 200 direct full-time jobs. Government support, the industrial site in Bécancour, and the ability to access Québec's low carbon hydro-electricity for EV critical mineral processing were all important factors in selecting the Québec plant location.
CAM is a key battery material representing about 40% of the cost of a battery cell, according to a press release. GM is executing plans to install 1 million units of annual EV capacity in North America in 2025 and grow from there. The automotive company has also announced four US battery cell joint venture plants – with one already open and two under construction. The Ultium CAM joint venture project will support the production of electric Chevrolet, Cadillac, GMC, Buick and BrightDrop vehicles in North America.
The press release did not disclose just how much the project will receive in financial support.