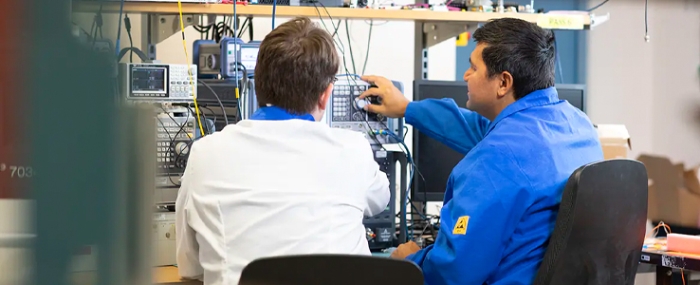 Electronics Production |
Syntronic develops industrial board test system for unnamed manufacturer
Swedish design house, Syntronic, says it has developed an industrial board test system for an unnamed "prominent manufacturer of electronic equipment".
The system is designed to rigorously test customised industrial board products, ensuring compliance with factory standards, and meeting pre-defined technical requirements. Syntronic's R&D experts developed the firmware and FPGA for this test system.
"Circuit boards play a vital role in modern industrial electronic products. As electronic designs grow more intricate, the research, development, and manufacturing processes required to create them become increasingly complex. Testing circuit board products before they leave the factory is a crucial step in ensuring optimal performance and adherence to manufacturing standards," the Swedish company writes in a press release.
The firmware modules serve as the embedded software component of the test system, providing a user-friendly interface for human-computer interaction. Through the serial port, users can issue control commands and receive real-time information about the circuit board's performance, including voltage, current, and temperature.
Syntronic's embedded software team implemented detection, initialisation, and data transmission functions within the system's peripheral interface, utilising the zynq architecture. To ensure seamless real-time data transmission between the host computer and various peripherals, Syntronic's FPGA R&D team designed the system's interconnectivity. The team optimised communication interfaces and data transfers within the board, effectively reducing system delays.
The FPGA module utilises a soft core to manage internal data control, leveraging the FPGA's internal logic for data caching and processing tasks. Syntronic states that this approach minimises the number of clock cycles required for instructions during software operation, resulting in improved system performance and data throughput.