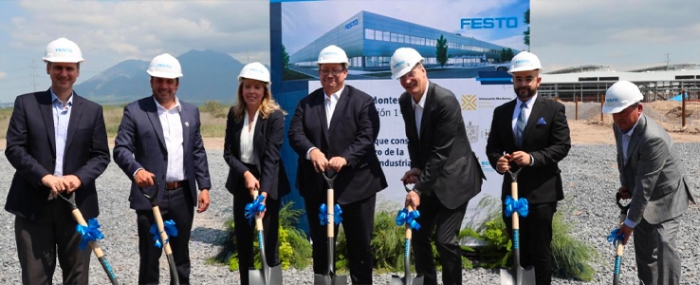 Electronics Production |
Festo expands capacity with a new plant in Monterrey, Nuevo Leon
Festo says it will invest USD 100 million dollars in the plant, highlighting the strategic focus "Local for Local", where the objective is to open up the great growth potential of these markets.
Festo has laid the first stone of its new plant with three construction phases, which will gradually generate 1,500 new jobs. Construction of the plant, which will be ready in 2025, will require an investment of USD 100 million dollars.
From this plant in Salinas Victoria, automation solutions will be offered to sectors such as automotive, mining, pharmaceuticals and electronics.
Festo has not produced in Mexico so far. However, the country occupies a key position as a production location for supplying the North American markets and is becoming increasingly important for supplying the South American market.