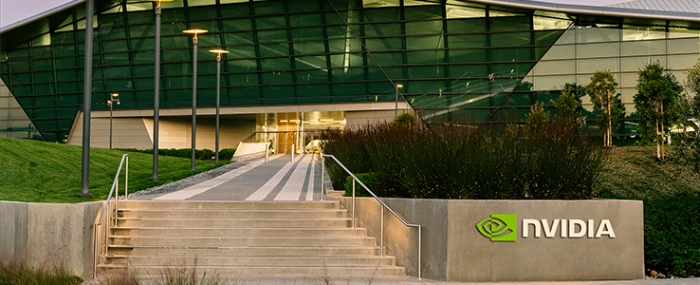 Electronics Production |
Foxconn, Innodisk, Pegatron, Quanta and Wistron to digitalise factories with Nvidia
Some of the world's largest electronics manufacturers are advancing their industrial digitalisation efforts using a new reference workflow that combines Nvidia technologies for generative AI, 3D collaboration, simulation and autonomous machines.
The workflow helps manufacturers plan, build, operate and optimise their factories with an array of Nvidia technologies. These include Nvidia Omniverse, which connects top computer-aided design apps, as well as APIs and frameworks for generative AI, the Nvidia Isaac Sim application for simulating and testing robots, and the Nvidia Metropolis vision AI framework, now enabled for automated optical inspection.
"The world's largest industries make physical things. Building them digitally first can save enormous costs," says Nvidia founder and CEO Jensen Huang. "Nvidia makes it easy for electronics makers to build and operate virtual factories, digitalise their manufacturing and inspection workflows, and greatly improve quality and safety while reducing costly last-minute surprises and delays."
The new reference workflow is being used by Foxconn Industrial Internet, Innodisk, Pegatron, Quanta and Wistron as they work to optimise their workcell and assembly line operations while lowering production costs.
Foxconn Industrial Internet, a service arm of the world's largest technology manufacturer, is working with Nvidia Metropolis ecosystem partners to automate significant portions of its circuit-board quality-assurance inspection points.
Innodisk is deploying Nvidia Metropolis to automate optical inspection processes on its production lines, saving cost and improving production efficiency.
EMS provider Pegatron is using the reference workflow to digitalise its circuit-board factories with simulation, robotics and automated production inspection.
Quanta, a major manufacturer of laptops and other electronic hardware, is using AI robots from its subsidiary Techman Robot to inspect the quality of manufactured products. Techman is leveraging Isaac Sim to simulate, test and optimise its collaborative robots while using Nvidia AI and GPUs for inference on the robots themselves.
Wistron is tapping Nvidia Omniverse to build digital twins of its automated receiving lines and operations buildings using inputs from Autodesk AutoCAD, Autodesk Revit and FlexSim. Wistron also uses Nvidia Metropolis to automate portions of its circuit-board optical inspection using AI-enabled computer vision.