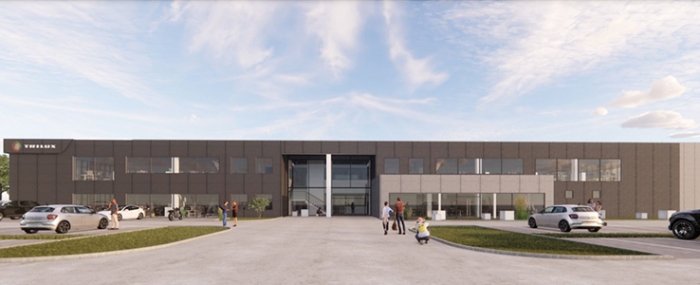 Electronics Production |
Trilux expands production in Poland
Lighting expert Trilux continues to expand in Europe. Near Lublin, about 160 kilometres southeast of the Polish capital Warsaw, the German LED lighting specialist is building a new plant to produce luminaires.
The company expects to complete the construction of the new manufacturing facility during the spring of 2024. In addition to production, intralogistics and assembly, product-related administrative activities, product development and IT services will also be located at the new site.
The planned production facility – which will offer the company 23,000 square metres of space – is an important addition to Trilux's existing plants in Arnsberg, Germany and Zaragossa, Spain and will expand the company's production capacities.
"We are convinced that another production and development site in Eastern Europe will help us to consolidate and further expand our already successful sales activities and our position in these growth markets," says Hubertus Volmert, CEO of Trilux, in a press release. "Thanks to the proximity to our customers, we can react considerably better to their individual wishes, but also to industry trends."
Construction work will start in the summer of 2023, and the new plant is scheduled to open in the spring of 2024 with up to 250 employees.