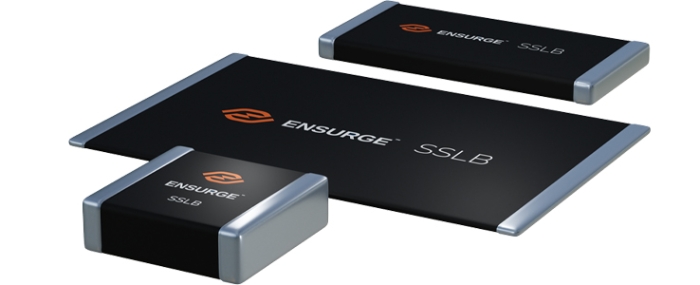 Electronics Production |
Ensurge starts manufacturing scale-up of lithium solid-state Microbatteries
Ensurge Micropower a provider of solid-state lithium microbatteries, says that it is reliably producing packaged lithium solid-state microbatteries with high performance and improved manufacturing flow.
In addition to this progress, Ensurge says that it has started producing sample volumes of high-capacity multi-layer solid-state lithium microbatteries using its architecture based on a 10-micron stainless steel substrate.
"These two milestones are extremely significant for Ensurge as it prepares to scale production for these market-changing solid-state lithium microbatteries. Our batteries will revolutionize the way next generation products are designed to enable enhanced capabilities and performance," says Mark Newman, Ensurge CEO, in a press release. "The Ensurge technical and operations teams have done a phenomenal job in making substantial progress over the last six (6) months to realize the world's first high energy density microbatteries with capacities in the 1 to 100 milliampere-hour range (mAh)."
Ensurge's solid-state lithium microbatteries provide a Volumetric Energy Density (VED) of 650 to 750 Watt-hours per liter (Wh/L) – which according to the company is as much as three times that of similar capacity lithium-ion microbatteries and up to ten times that of competing solid-state microbatteries. These solid-state lithium microbatteries are said to be able to charge 80% battery capacity in 20 minutes compared to li-ion microbatteries, which need up to 2 hours to be recharged.
Ensurge is simultaneously preparing to scale the production of a customised version of its microbattery that it has developed for an unnamed company in the digital health market. The customer placed a 150,000-unit order for the product back in December 2022.