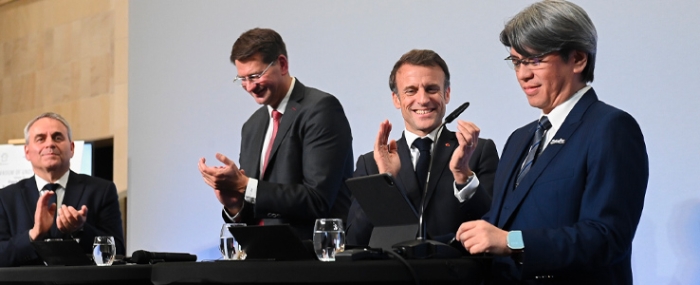 Electronics Production |
ProLogium to build €5.2B gigafactory in Dunkirk, France
ProLogium has chosen France as the location for its first large-scale solid-state battery manufacturing facility outside of Taiwan.
ProLogium says that its objective is threefold. Firstly, to establish roots in Europe, second, to mass-produce next-generation batteries for EVs, and thirdly, to support the energy transition of the EU automotive industry.
To reach this objective, ProLogium will invest a total of EUR 5.2 billion to set up a 48 GWh gigafactory and an R&D centre located in Europe.
The company chose the city of Dunkirk from a long list of over 90 cities in Europe following a rigorous review process. The region will allow ProLogium to benefit from a supply of stable and low-carbon electricity at a competitive price, thanks to various sources of decarbonised electricity that are or will soon be present in Dunkirk. The project will be located in the port of Dunkirk, close to Northern European automotive manufacturing plants and the international shipping network.
ProLogium's new European battery project is expected to create 3,000 direct jobs and 12,000 indirect jobs for the local Dunkirk community by 2030. Scheduled to start production by the end of 2026, the construction is set to begin in the second half of 2024. ProLogium also plans to establish an R&D centre in France as part of its localszation efforts.
"We were competing with the entire world and you chose France and Dunkirk. You trust in a country and an industrial site over the long term, and so we will be committed to meet the deadlines, the financing and everything that will enable you to succeed over the long term." said French President Emmanuel Macron, in the press release.