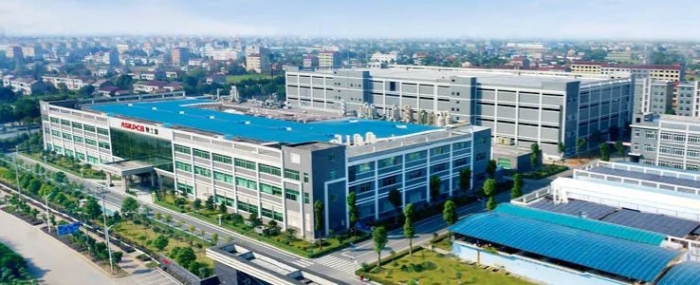 PCB |
ASKPCB provides an update on their Thai factory
Chinese PCB manufacturer AKSPCB is providing an update on their Thailand factory, located in Rojana Ayutthaya Industrial Park.
The factory is only an hour away from the city centre of Bangkok and once the factory is up and running, it will have an initial planned monthly capacity of 120,000 square metres, capable of providing volume production of 28-layer PCBs in all fields, including data centres and next-generation switches, the company states in the update.

The primary goal of the Thailand factory is to address the supply chain security concerns of core customers, providing them with services across various domains, including servers, cars, communications, and consumer products. But that is not all, the factory is also a crucial cog for the company to meet the rapidly expanding PCB demand in Thailand and surrounding Southeast Asian countries.

The company states that the Thailand factory's level of digitization is expected to be slightly lower than that of their Guandong-Zhaoqing factory and similar to that of their Hunan-Yiyang factory, with their equipment being more updated and efficient as compared to their Yiyang factory. The order prices of the Thailand factory will also be much higher than those of its Chinese factories, largely due to intense competition among Chinese PCB manufacturers.
However, it is expected that the gross and net profit margins of the Thailand factory will be higher than that of China. As for the Thailand factory's per capita revenue, it is still uncertain since China's labour market is more stable and personnel quality is higher.