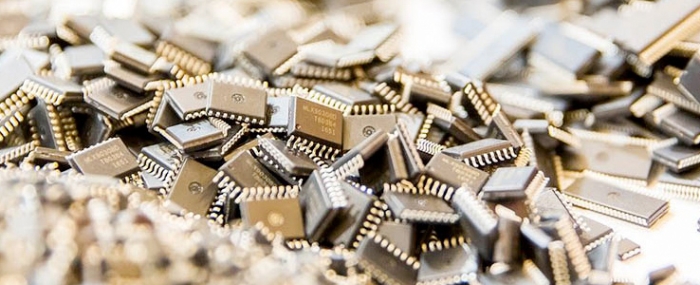 Analysis |
European component distribution grows as availability improves
Topping last year's record numbers, European components distribution ended the first quarter of 2023 with surprisingly strong sales numbers for both Semiconductors and IP&E (Interconnect, Passive and Electromechanical) components.
Semiconductors in Q1 grew by 22.9% to EUR 4.08 billion, IP&E by a much more moderate 0.9% to EUR 1.82 billion. In total, European components distribution grew by 15.2% to EUR 5.9 billion.
"After Q4 of 2022 it was hard to imagine that our market will grow again, both year over year and sequentially, specifically since the slowdown in orders was visible for a few months now. The surprising revenue growth in Q1 cannot hide the reality of rather full inventories in the channel. At the same time, we share the general optimism in the European industry that the slowdown will be short," says Hermann Reiter, chairman of DMASS in a press release.
The Chairman continues to point out that as the region's core business segments aren't PCs and smartphones – but rather thriving segments like automotive and industrial – and thus, confident remain high that after the inventory digest, demand will grow again dynamically.
With a total of EUR 4.08 billion, DMASS delivered the highest-ever reported semiconductor revenues. The growth occurred across all countries and regions although at varying pace. Of the major countries, Germany recorded the highest increase. Product-wise, Micros, Programmable Logic and Other Logic (ASICs, ASSPs) showed the highest growth, followed by Analog products, DMASS reports.
The IP&E segment showed a surprising sequential uptick of 15% versus Q4/22, but a tiny growth of 0.9% to EUR 1.82 billion compared with Q1/22. While Passives decreased by 2.3% (special passive components saw an increase), Connectors and Electromechanical components as well as Power Supplies remained positive.
"The growth curves in Semiconductors and IP&E have been quite different for a while, with IP&E growth peaking a few quarters before semis. Therefore, we have been positively surprised in Q1. What is also visible is that special components on both sides are still seeing growth peaks which may indicate a shift away from standard technologies," comments Hermann Reiter.
Predictions are challenging because of the unique distribution scenario, which contrasts with a whole market that exhibits greater skid marks.
"Bookings have certainly decreased but not to the extent we have feared. We would expect a slowdown for 2023, but at moderate levels, and see a lot of optimism from customers for the long-term prospects of the components business in Europe."