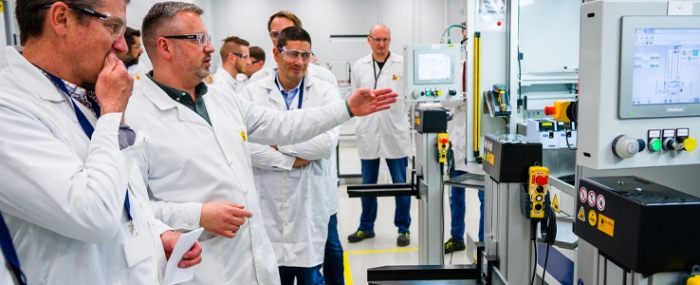 Electronics Production |
Eaton continues its European eMobility expansion
Power management company Eaton continues to expand its European eMobility business. The company is upgrading its design capabilities, technologies and operations to support global electrified vehicle manufacturers.
The company has invested in new manufacturing muscles in the shape of a new production facility for power electronics components in Montrottier, France. High-volume production is scheduled to begin in mid-2023.
"The electrification of automotive and commercial vehicle markets requires new capabilities to meet the changing industry," says Mark Schneider, president, eMobility, Eaton, in a press release. "We are seeing increasing global demand for electrified vehicle solutions that are designed and produced in our European locations."
But France isn't the only location where Eaton has invested in additional capacity. Earlier this year Eaton also expanded its current site in Tczew, Poland, to include electrified vehicle capabilities to meet the demand of European and global customers.
"The addition of eMobility products to one of our premier facilities reflects Eaton's ability to provide its customers the solutions they need during the transition from traditional internal combustion engine vehicles to electrified powertrains," Schneider explains.
And last year, the company established a new office and laboratory facility in Karlsruhe that contains multiple workstations and a lab. Due to its proximity to major manufacturers and suppliers, the new office serves as a base for customer interaction and engineering services in the region. The company states in the press release that investments continue at this site, which will soon feature a brand-new innovation and testing lab for the testing of power electronics and power distribution products, enabling rapid turnaround in the testing of the latest eMobility products.
Adding to this, Eaton is also expanding eMobility production in Gummersbach, Germany, and Györ, Hungary.