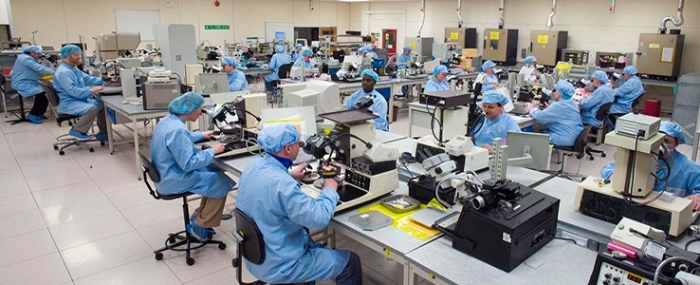 Electronics Production |
Micross acquires Technograph Microcircuits
Micross Components, a provider of mission-critical microelectronic components and services, has acquired Technograph Microcircuits Ltd, a provider of hybrid integrated circuits, RF & microwave products, optoelectronics, and PCB assembly.
Technograph is a privately held electronics manufacturer located in Portsmouth, UK serving customers in the space, aerospace, defense, medical, automotive, telecommunications, and energy end markets. The company provides complete solutions comprising substrate, printing, chip and wire assembly, hermetic packaging, packaging test and reliability screening, as well as obsolescence management and reverse engineering. The acquisition of Technograph expands the Hi-Rel Products & Services portfolio of Micross.
"We are excited to join the Micross team and expand the range of product offerings enabled by our combined capabilities. Micross' 'One Source, One Solution,' end to end product and services model makes it a valued partner to us and our customers, who expect the highest quality microelectronic solutions. This is a winning combination of product innovation and supply chain services for our high-reliability customers." says Brian Basford, Managing Director, Technograph Microcircuits, in a press release.
"The acquisition of Technograph will greatly expand Micross' proprietary portfolio of high-reliability MCM (multi-chip-module), ASIC, and PCB products and services, which will enhance overall product performance and reduce supply chain risk for the benefit of our customers. In addition, Micross will leverage the capabilities of its design, packaging, and test services to provide our customers with greater value from our 'one source, one solution' business model, providing them with the most advanced microelectronic solutions available," says Vincent Buffa, Chairman & CEO of Micross.