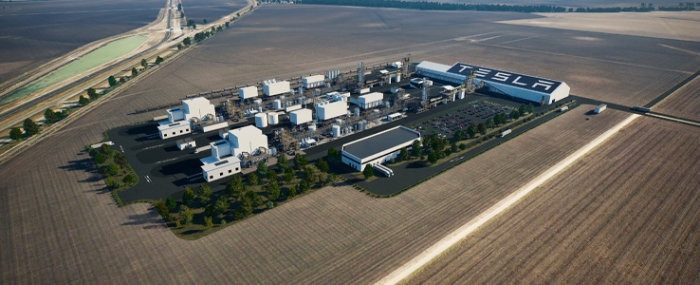 General |
Tesla breaks ground on its future Texas lithium refinery
Tesla has officially broken ground on the company's in-house lithium refinery, located in the greater Corpus Christi area of Texas.
Once complete, the facility will represent an investment of more than USD 1 billion in Southwest Texas.
"This investment is critical to our mission to accelerate the world's transition to sustainable energy and represents our efforts to aggressively increase the supply of battery-grade lithium hydroxide available in North America," the company writes in a press release.
The site will be the location of the first industrial deployment of an acid-free lithium refining route. This process eliminates the use of hazardous reagents and byproducts in favour of more inert options. In the future, Tesla expects that the facility will also process other intermediate lithium feedstocks, including recycled batteries and manufacturing scrap.
The facility will employ upwards of 250 full-time employees, including production technicians, operations managers and engineering roles to support ongoing plant maintenance and optimisation.