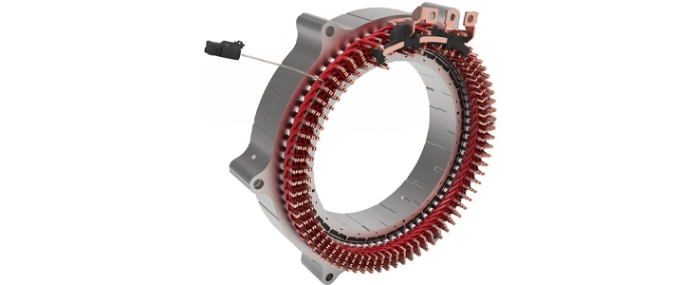 Electronics Production |
BorgWarner to supply eMotors to Chinese automotive manufacturer
BorgWarner has been selected to provide HVH eMotors to an unnamed automotive manufacturer in China. The eMotors will be used in the Chinese automaker's Dedicated Hybrid Transmission (DHT) and Range Extended Electric Vehicle (REEV), with mass production expected to start in August 2023 in Tianjin.
"BorgWarner's HVH motor, in these applications, features a powerful, durable and high-performance electric generator that further solidifies BorgWarner's leading position in the DHT and REEV markets," says Dr. Stefan Demmerle, President and General Manager of BorgWarner PowerDrive Systems, in a press release "We are excited to supply this leading Chinese OEM with our new motor application, strengthening our partnership by providing them with the support needed to meet the growing challenges in New Energy Vehicles."
This HVH motor uses a compact design with an optimised conductor-winding structure that shortens the motor, making it suitable for smaller installation spaces, and improving efficiency on major driving cycles. Additionally, the motor has been designed with a reduction in heavy rare earth elements, leading to a lower motor cost.