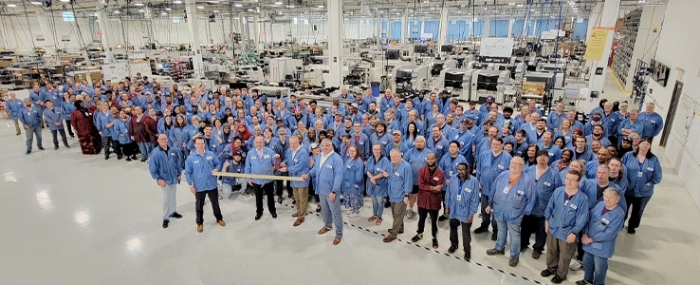 Electronics Production |
Creation Technologies doubles its production capacity at St. Peter facility
Creation Technologies announces that the company has completed its facility expansion in St. Peter, Minnesota. With the expansion, the company has increased its floor space to a total of 88,880 square feet.
At the same time, the company took the opportunity to reconfigure the operations to optimise workflow and efficiency, allowing for faster turnaround times and greater flexibility.
"We're excited to offer our customers even greater capacity and capabilities at our St. Peter facility," says Stephen P. DeFalco, Chairman and CEO, Creation Technologies, in a press release. "This investment will enable us to take on more complex projects and improve service to our customers."
The St. Peter facility has a team of more than 270 employees that operate three SMT lines. The facility is ISO 9001, ISO 13485, and AS9100D certified. Additionally, it maintains CSA, FM GLOBAL, UL, ETL, ITAR, and ATEX compliance.