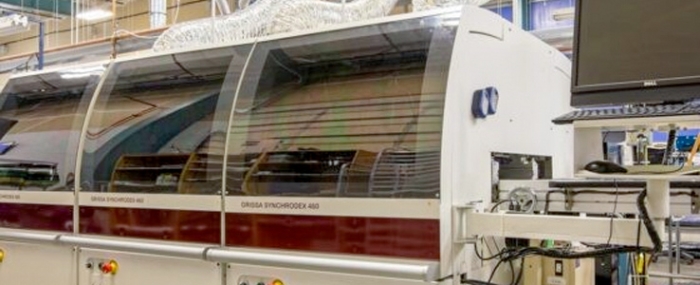 Electronics Production |
Silicon Mountain invests in four Pillarhouse selective solder systems
EMS provider Silicon Mountain has upgraded its selective soldering department with four new selective solder systems from Pillarhouse International.
The company continues to invest to maintain the flexibility, quality, and turnaround necessary to meet its customer's needs.
With the upgraded selective solder through-hole systems, Silicon Mountain reduces the risks of thermal shock and excessive flux contamination inherent to traditional systems. The through-hole systems handle fragile displays easily and allow components to be placed onto PCBs, panels, or other assemblies without disturbing nearby SMT components.
"With this investment, we are enhancing our selective soldering capabilities and reinforcing our commitment to delivering the highest-quality electronic components to our customers," says Clint Roehr, Project Manager at Silicon Mountain, in a press release. "This acquisition is a significant step forward for Silicon Mountain, and we are excited about the opportunities it will bring."
The Pillarhouse International Orissa Synchrodex is a modular selective soldering system designed to eliminate the need for hand soldering. The first module in the line is equipped with a precision drop jet fluxer and upper and lower preheat modules. The next two modules have bottom side preheat, a drop jet fluxer, and solder pot/pump/nozzle setups.
The preheat helps with flux activation and raises the board temperature for better solder flow and reduced dwell time on the solder joints. All machines incorporate fiducial correction for increased accuracy. Having two soldering modules allows the soldering program to be split for increased flexibility and efficiency.