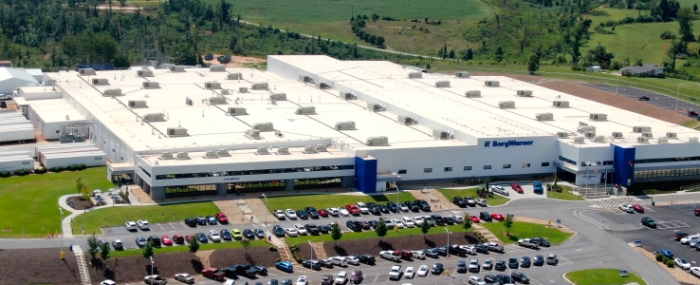 Electronics Production |
BorgWarner invests $42M to expand South Carolina facility
BorgWarner plans to invest USD 42 million to expand its Seneca, South Carolina production facility as the company is looking to grow its battery module and pack production in the US.
The investment will be allocated to building and equipment upgrades as well as the development of new manufacturing lines to launch the production of 3GWh of annual battery module capacity.
Over the course of three years, the expansion is expected to create approximately 122 jobs, including production, technical support, manufacturing, engineering, maintenance and supporting function positions, the company states.
"The ability to expand our existing BorgWarner operations producing energy-efficient, clean products is crucial as we continue to 'Charge Forward' toward our goal of enabling lower-emissions transportation," says Volker Weng, Vice President and General Manager, BorgWarner Drivetrain and Battery Systems, in a press release. "I want to thank the State of South Carolina and Oconee County for their support in further enabling the launch of new production processes at our Seneca facility, which will provide additional capacity to better meet U.S. customer demands for BorgWarner battery assemblies."
Expansion of the facility is slated to begin in the second quarter of 2023, with an expected completion date of in the first half of 2024.