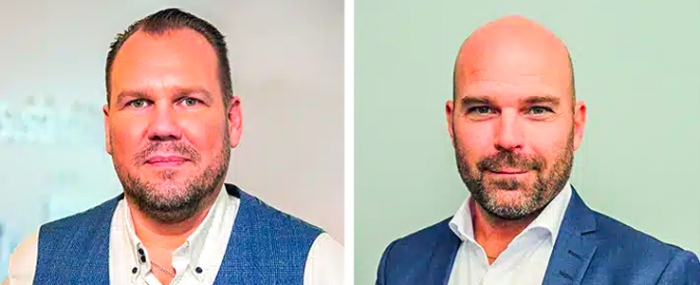 PCB |
Changes at the helm of NCAB Group Sweden
After 12 successful years leading NCAB Group Sweden, Rikard Wallin will leave his as Managing Director for NCAB Group Sweden and VP of Nordics to take on a new role within NCAB Group.
Rikard Wallin has taken on the role of the group's new Global Sales Director for Aerospace and Defense. Taking up the mantle of Managing Director for NCAB Group Sweden is Martin Danielsson, who joined on May 1st.
"Joining NCAB has been one of the best decisions I have made in my career. The Sweden team welcomed me from day one, and over the past 12 years, we have achieved continued success. Each individual's attitude to always aim to over perform has really impressed me. As VP Nordic and part of Group Management, I have had the opportunity to meet with many amazing colleagues around the world, and I am very happy to continue in a global role for the Group. With Martin joining the Sweden team, I see a bright future and continued growth," says Rikard Wallin in a press release.
Prior to joining NCAB Group, Martin served as General Manager for Würth Elektronik Sweden AB, where he was responsible for the Scandinavian countries. During his 18-year tenure with the German group, Martin built and managed a successful operation.
"I am very excited having been given the opportunity to join NCAB Group and the team in Sweden," says the new Managing Director. "I am looking forward to getting to know the team members and seeing how we can develop a sustainable business together. With the amazing company culture that I have already experienced at NCAB, I am positive that we will, as a team, grow with our existing and new customers. NCAB Group holds a strong position in the PCB market, and the aim is to strengthen this position and gain more market shares."