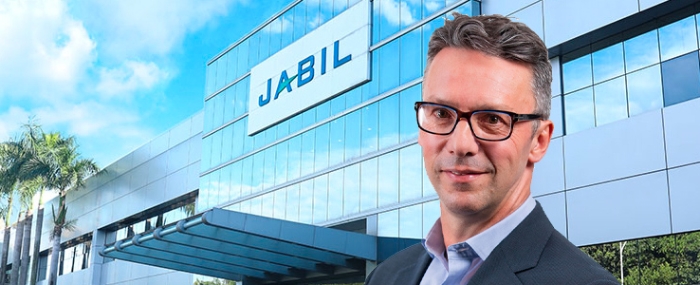 Electronics Production |
Kenny Wilson assumes the role of CEO at Jabil
Kenny Wilson has officially assumed the role of Chief Executive Officer (CEO) at EMS provider Jabil.
Wilson, a long-time leader within Jabil, succeeds Mark Mondello who will remain with the company as Executive Chairman of the Board. Wilson was also appointed to the Board of Directors last week.
"There is no greater honor than having the opportunity to continue to shape the Jabil story as its new CEO, to be a protector of this unique culture, and to provide future generations the privilege of experiencing what we all have in our careers at this company," says Wilson in a press release. "As we continue our growth, we will continue to deliver exceptional value to our customers, shareholders, employees, and communities."
Wilson originally joined Jabil in 2000 in Livingston, Scotland, as a business unit coordinator. During his time at Jabil, Wilson grew and led several businesses, most recently leading Jabil's Green Point organisation in Asia.
"I couldn't be more pleased with our selection of Kenny Wilson as Jabil's next CEO," adds Mondello. "His work ethic, approach, experience, and commitment to servant leadership position him perfectly to lead our team and underpin the wonderful working relationship we have. Kenny has earned this promotion and I look forward to working side-by-side with him, from my position as Executive Chairman, as he embraces his new role."