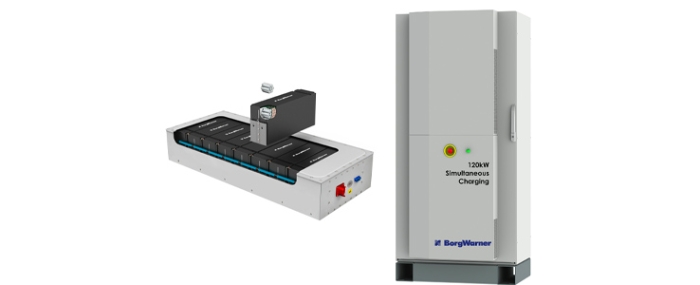 Electronics Production |
BorgWarner to invest $20M in Michigan facilities, creating new jobs
BorgWarner plans to invest USD 20 million to expand the capabilities of its three existing Michigan-based facilities and develop a new E) battery service centre. The investment is slated to create approximately 186 jobs, including engineering, manufacturing and service positions.
The project aims to accelerate the development, manufacturing and testing of EV products and EV charging infrastructure equipment, including battery modules and packs, direct current (DC) fast charging equipment, and microgrid control and operations in its Auburn Hills, Dearborn and Hazel Park facilities.
The project will also increase BorgWarner's DC fast charging, EV battery module, and EV battery pack manufacturing capabilities in Michigan. In support of the expansion, BorgWarner has received a USD 1.86 million grant from the Michigan Economic Development Corporation (MEDC).
"This is a significant investment for our company as we continue to charge forward with our electrification strategy. We are grateful to receive this grant from the MEDC as we continue to expand upon and grow our EV offerings," said Frédéric Lissalde, President and CEO of BorgWarner in a press release.
The investment will be split across the three facilities. The Auburn Hills portion will be allocated toward new electrification labs that will house testing equipment and allow for new research and development activities. In Dearborn, its footprint is set to increase by roughly 7,000 square feet, allowing for the growth of manufacturing, engineering and service departments dedicated to next-generation DC fast-charging equipment. The plan will allow the facility to double its current capacity.
The Hazel Park location – combined with a new, separate 100,000-square-foot facility that will be developed into a battery service centre – will see the largest capital investment of approximately USD 10.6 million. The new battery service centre will provide service for all BorgWarner batteries in North America with a focus on testing, diagnostics and training. A new battery module assembly line will also be added in Hazel Park to increase battery module and pack production.