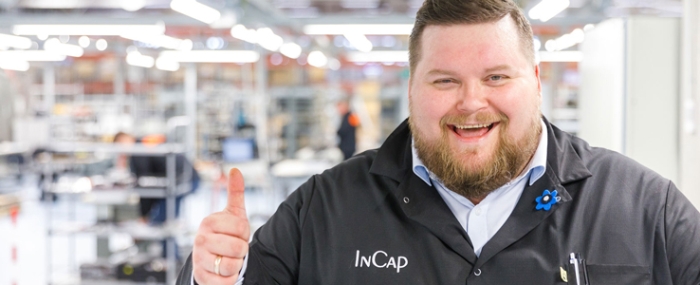 Electronics Production |
Solid first quarter 2023 for Incap
The EMS provider is off to a strong start both in terms of revenue and profitability. The company is reporting first quarter revenues of EUR 72.7 million, an increase of 36.2% compared to the same period last year.
Otto Pukk, President and CEO of Incap Corporation, says in a press release that the strong growth was driven by the demand for electronics and supported by earlier investments in additional capacity at the EMS provider's factories.
Our profitability remained on a good level with EBIT of 15.5% of revenues, which means that the company's operating profit during the period was EUR 11.3 million, compared with EUR 6.8 million last year. Net profit for the period amounted to EUR 8.4 million, an increase of 53.4% from EUR 5.5 million during the first quarter of 2022.
Incap is, as previously reported, expanding its production in India with a third factory. The expansion project is in its final stages and production ramp-up has started. The new factory adds approximately 8,500 square metres to the premises.
"We have also continued to invest in our other factories. In Estonia, we opened a new production line in Kuressaare, increasing the factory's overall SMT production capacity by more than 50%. In Slovakia, where our customer volumes have grown and our product portfolio has become wider, we increased the factory's production area by 1,200 square metres through turning a current warehouse space in the factory into a production area and building a new warehouse," Otto Pukk says in the business review.
Earlier in April, Incap announced that one of its largest customers was postponing some orders from 2023 to 2024, as a result of having built up too high inventory levels, as growth is slower than they initially projected.
"We are now working closely with them by adjusting our production volumes to help them reduce their inventory levels, which will naturally impact our revenue in 2023," the CEO continues.
At this current time Incap estimates that its revenue and operating profit (EBIT) for 2023 will be lower than in 2022.