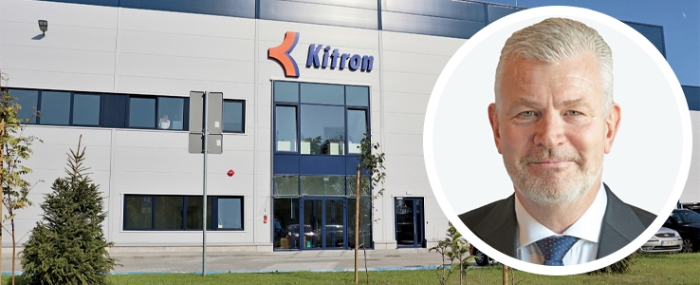 Electronics Production |
Record performance and strengthened outlook for Kitron
Kitron reports first-quarter results showing record levels for revenue and profits. The EMS provider has lifed its outlook for 2023 due to strong demand and further easing of supply constraints.
Kitron's revenue for the first quarter amounted to EUR 190.6 million, compared to EUR 140.0 million last year. Compared to last year, there was revenue growth within every market sector and growth was particularly strong within the Electrification market sector.
First-quarter operating profit (EBIT) was EUR 17.3 million, compared to 7.9 million last year. EBITDA was EUR 21.4 million, compared to 11.7 million during the same quarter last year.
The order backlog ended at EUR 586 million, an increase of 35% compared to last year. The company states that the growth was particularly strong within the market sectors of Electrification and Defence & Aerospace.
"This was the sixth consecutive quarter of revenue and profitability growth, driven by the increasing demand for electronics that incorporate automation, mobility, connectivity, and autonomy in the Electrification, Industry, and Defence & Aerospace sectors. We're pleased that high utilization has generated a record-high EBIT. We expect to improve some units further during the second quarter as ramp-ups continue and new business is added. Our strong order backlog supports continued growth, and we expect the second quarter of 2023 to continue the current trajectory," says Peter Nilsson, Kitron's CEO, in a press release.
Kitron is updating its outlook for 2023, reflecting the further strengthening of the underlying business. For the full year, the EMS provider now expects revenues between EUR 700 and 800 million. Operating profit (EBIT) is expected to be between EUR 60 and 75 million.