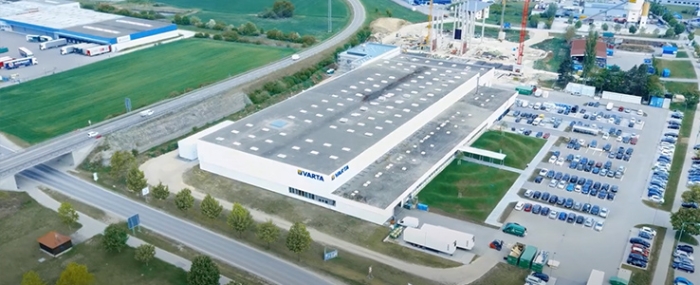 Electronics Production |
VARTA AG to cut around 240 jobs in 2023
After years of strong growth and the associated expansion of production capacities and personnel, VARTA AG says that it will eliminate around 240 jobs in Germany this year as part of its restructuring.
These job cuts are to be made at all three German locations Ellwangen, Nördlingen and Dischingen across all areas of the company. VARTA currently have around 4,700 employees worldwide.
In March, the company decided on a restructuring programme in order to return to a stable growth course. The global crises had recently weighed on results and made decisive measures necessary. Above all, the massive price increases for energy and raw materials as a result of the global upheavals caused by the war in Ukraine, the long-term consequences of the COVID-19 pandemic on some of VARTA's customers, as well as a dampened consumer confidence due to the global crises had an impact on the company.
The savings in the personnel area are part of the restructuring programme. VARTA states in a press release that its management has started talks with employee representatives to hammer out the details and has defined the plans.
"We are aware of our responsibility towards our employees and the region and take this very seriously, especially in the current economically uncertain phase. In doing so, we have the clear ambition to shape the specifications of the restructuring plan in such a way that we can secure the future of our company and at the same time retain as many jobs as possible," says Dr Markus Hackstein, Speaker of the Board of Directors of VARTA AG in a press release.
The restructuring programme is targeting cost savings in the personnel area amounting to around 800 full-time positions across the company. More than 400 of these will be eliminated through the end of temporary contracts, through fluctuation and through reductions at international locations. Around 390 jobs are to be cut in Germany over the next two years. For 2023, the job cuts amount to around 240, and in 2024 a further 150 jobs are to be relocated to VARTA AG's international sites.