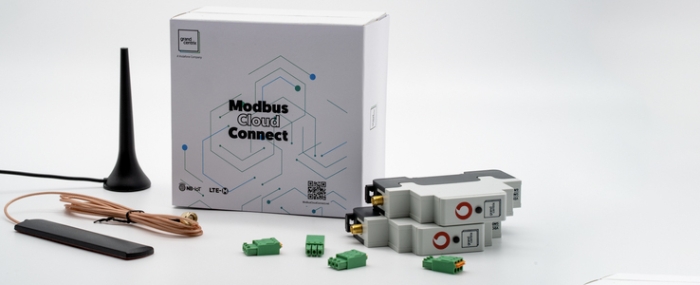 Electronics Production |
grandcentrix chose Scanfil as a manufacturing partner
EMS provider Scanfil and grandcentrix have agreed on manufacturing and further developing the Modbus Cloud Connect IoT solution.
grandcentrix is a German IoT company acquired by Vodafone in 2020. Their vision is to connect customers' products and make the Internet of Things (IoT) affordable and accessible for anyone.
"IoT has been a buzzword for years, but the breakthrough has not been as rapid as expected," says Global Sales Manager Andreas Bohner at Scanfil, in a press release. "One major issue has been the cost of equipment and installation. grandcentrix has a plug & play (PnP) solution for this. We at Scanfil, are proud and excited about being part of commoditizing IoT"
Modbus Cloud Connect is an all-in-one product that includes Hardware, Connectivity, Self-Service-Portal and Support and is designed to connect all Modbus protocol devices to the cloud. One of the first large-scale customer for the IoT solution was an industrial air compressor company ALMiG.
"We at grandcentrix realized that the biggest obstacle for companies to utilized is the complexity of implementation. Our solution was to create an all on one standardized product with easy installation and operation", says Philipp Buhl, Head of Marketing & Channel Management at grandcentrix. "Modbus Cloud Connect has enabled ALMiG to have new digital service management and improve customer satisfaction. This all with scalable and cost efficient solution"
ALMiG uses grandcentrix Modbus Cloud Connect to connect new and legacy machines to the cloud. The aim was to connect machines to cloud analytic platforms in the simplest way possible using a low-cost connectivity solution that can support all devices.
The global industrial IoT has been estimated to grow more than 20% CAGR by 2030. They enable energy savings, improved uptimes and longer lifetimes. IoT is becoming a standard for industrial companies in running their manufacturing operations.
Scanfil manufactures grancentrix Modbus Cloud Connect and asset tracker devices in its Malmö and Suzhou factories.