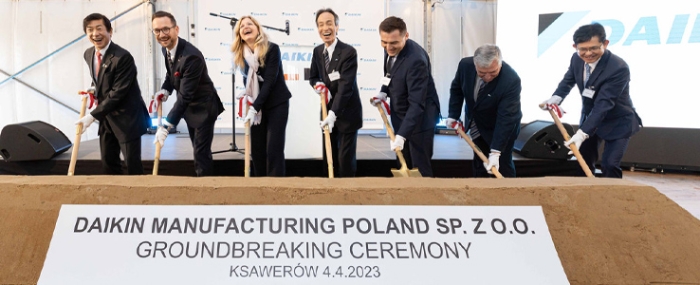 Electronics Production |
Japanese manufacturer starts construction of new factory in Poland
Japanese Daikin has recently started construction of the new factory in Poland. The EUR 300 million investment is expected to be completed by the summer of next year.
The company says that it expects to start production of heat pumps at the factory in July 2024. The investment is set to create 1,000 jobs by 2025 and 3,000 jobs by 2030.
The factory is being built on Daikin's new 320,000 square metre site in Ksawerów near the city of Łódź in central Poland. As the new production base in Europe, the factory in Poland will serve to increase current production in Germany, Belgium, and the Czech Republic with production capacity quadrupling by 2025.