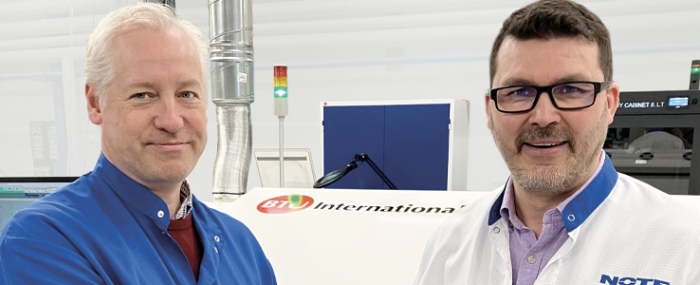 Electronics Production |
NOTE invest in new machinery for its Finnish unit
EMS provider NOTE has invested in a new reflow oven for its manufacturing facility in Hyvinkää, Finland.
Based on the growing demand from customers, NOTE decided to invest in a new reflow oven. The new reflow oven has exceptional heating control, efficient cooling zones and energy-saving ability.
"For an EMS company like us, that manufacture advanced assembled PCBs, for demanding customers, the production standards are very high. It is an absolute must, that we are critical in our selection of production equipment performance," says Tommi Kiviranta, Managing Director at NOTE Hyvinkää, in a press release.
NOTE's new inline reflow oven is a PYRAMAX 100A from BTU International, which was delivered and installed by CORE-emt, offers the company steady soldering throughout programable 8 heating zones (8 top + 8 bottom heaters).