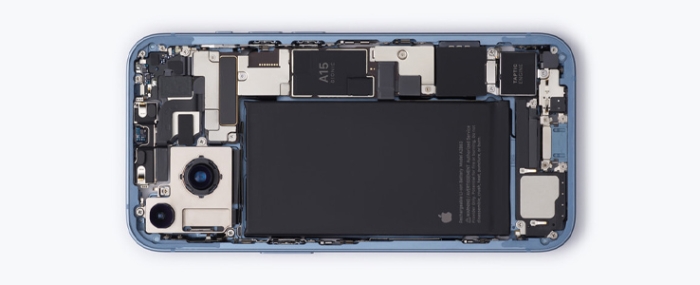 Electronics Production |
Apple to use 100% recycled cobalt in batteries by 2025
Apple says that it is accelerating its work to expand recycled materials across its products, including a new 2025 target to use 100% recycled cobalt1 in all Apple-designed batteries.
Additionally, by 2025, magnets in Apple devices will use entirely recycled rare earth elements, and all Apple-designed PCBs will use 100% recycled tin soldering and 100% recycled gold plating.
In 2022, the company expanded its use of key recycled metals, and now claims to source over two-thirds of all aluminium, nearly three-quarters of all rare earths, and more than 95% of all tungsten in Apple products from 100% recycled material. These steps are part of the company's 2030 goal to make every product carbon-neutral.
"Our ambition to one day use 100 percent recycled and renewable materials in our products works hand in hand with Apple 2030: our goal to achieve carbon neutral products by 2030," said Lisa Jackson, Apple's vice president of Environment, Policy, and Social Initiatives. "We're working toward both goals with urgency and advancing innovation across our entire industry in the process."
Apple has teamed up with research institutions and the Material Recovery Lab in Austin, Texas, to develop ways to recover and reuse more of the materials in its products. The company's iPhone disassembly robot, Daisy, separates batteries from other components, and enables speciality recyclers to recover cobalt and other materials, including lithium. Since 2019, Apple estimates that more than 11,000 kilograms of cobalt have been recovered from batteries extracted by Daisy and then returned to the secondary market. Daisy also helps recover rare earth elements, which are largely lost through traditional electronics recycling processes.