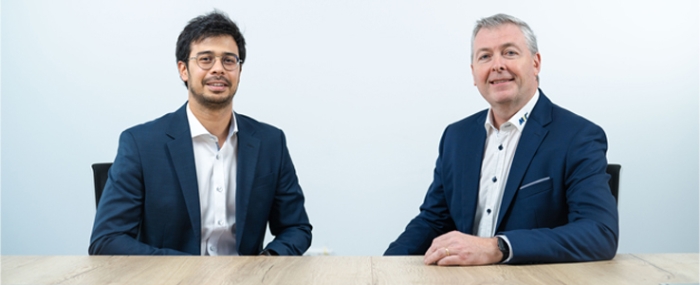 General |
MVTec opens French subsidiary
Software manufacturer for machine vision MVTec Software GmbH is strengthening its business activities in France and the French-speaking regions in Belgium and Switzerland. For this purpose, the existing sales office has been upscaled into a subsidiary.
"We have already been active for many years with strong partners in the French-speaking machine vision markets in Western and Central Europe. Those markets are developing very dynamically and are highly innovative. We want to continue to drive these innovations together with our partners and our software products, now also with on-site technical expertise from MVTec directly," says Martin Krumey, Vice President Sales at MVTec, in a press release.
MVTec's first employees in France are Martin Delabre and Marc Dumont. Martin Delabre has worked in various positions as an engineer in the machine vision industry in France over the past ten years and will henceforth be working for MVTec as a Pre-Sales Engineer. Marc Dumont has been working in technical sales for companies in the mechanical engineering and automotive industries for more than 25 years. He took on the role of Sales Manager at MVTec in January 2023.
"With Martin and Marc, we have gained two proven experts in the field of machine vision and automation in France. This gives our customers the best possible local customer service," says Krumey.
MVTec has been active on the French market for many years with partners and since January 2021 with a sales office. With the upscaling of the sales office into a subsidiary, the location France and the French-speaking regions in Belgium and Switzerland are gaining further importance for MVTec. The company sees huge growth potential for machine vision applications in those regions. Something that requires close local customer service.
"Machine vision is complex and technically demanding. This complexity results in a high demand for consulting. At MVTec, we therefore place great emphasis on intensive consulting with customers in order to understand and solve their problems and challenges. With the technical expertise of our new employees in France, we are now able to provide on-site consulting for the optimal development of machine vision applications," explains Krumey.