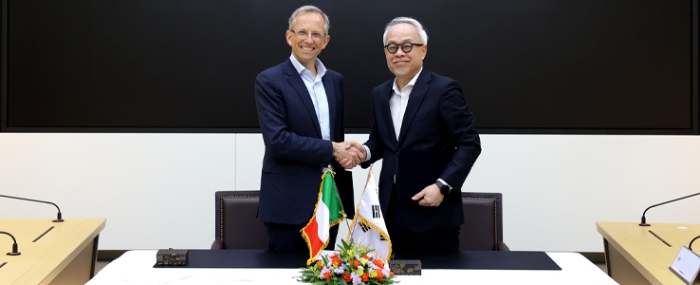 Electronics Production |
Samsung to bring OLED to next-gen Ferrari models
Samsung Display has signed a memorandum of understanding (MOU) with Ferrari to develop a display solution for implementation in Ferrari's next-generation models.
Samsung Display says in a press release that it will develop an "innovative automotive display solution befitting a luxury supercar brand" with OLED technology in order to support the digital transformation of Ferrari.
"Based on our extensive expertise in OLED technology, we are poised to introduce cutting-edge display solutions that meet the Ferrari standard," says JS Choi, President and CEO of Samsung Display, in a press release. "We are certain that our collaboration with Ferrari will provide an exciting opportunity to apply our strengths to the supercar field and reinforce our position in the automotive OLED market, enabling us to reach ever new heights."
Over the past decade, Samsung Display has been at the forefront of the technology transition in the smartphone market from LCD to OLED. The company is now actively targeting the automotive display market which it sees as an important technology and business platform.
"Through this strategic partnership with Samsung Display for the dedicated development of bespoke OLED technology display solutions, we will make a significant step forwards in the digital environment of our next-generation models," adds Benedetto Vigna, CEO of Ferrari.