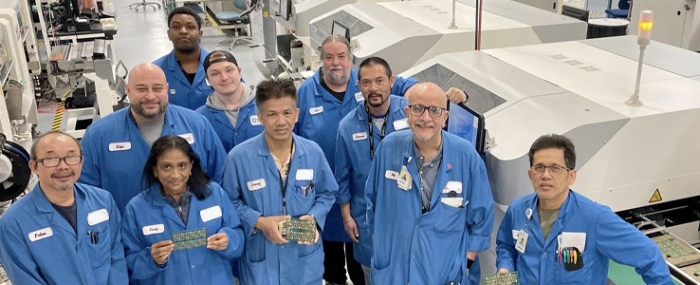 Electronics Production |
NEOTech Westborough adds new SMT line
EMS provider NEOTech has added new manufacturing muscles to its Westborough, Massachusetts site with the addition of a new SMT line.
The new line replaces an older line being phased out and will provide NEOTech customers with the latest technology, improved efficiency, and reduced cycle times, keeping them ahead of their competition.
The new SMT line in Westborough will enable NEOTech to run a wider range of board sizes, in some cases at twice the current throughput rates.
"Our customers are very excited about the implementation of our new line, and our manufacturing team is encouraged as well," says Chad Burdick, NEOTech Westborough General Manager, in a press release. "As the production volumes for several of our key customers continues to grow, our manufacturing teams knew it was vital for us maintain the highest levels of quality with increased accuracy and reduced manufacturing times.
The company's Westborough employees are currently being trained on the new machines to operate all the equipment proficiently.
Emilio Ramirez, NEOTech Global Vice President of Engineering, adds, "At NEOTech, we continue to invest in equipment as part of our technology roadmap. By investing in the latest placement technologies, we remain committed to improve our efficiencies, reducing manufacturing cycle times and improving quality yields."