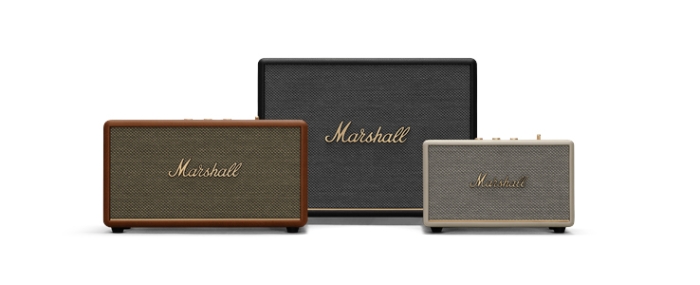 Electronics Production |
Zound Industries acquires Marshall
Since 2010, Zound Industries has been bringing the Marshall brand to a global consumer audience through its range of headphones and wireless speakers. Now the long-term licensing deal is turning into an acquisition.
This deal represents the moment that the iconic British brand and its partner, Sweden's Zound Industries, come together to launch Marshall Group.
Under the terms of the deal, Zound Industries will acquire Marshall Amplification and the Marshall family will become the largest shareholder of the newly formed Marshall Group. The deal includes all of Marshall Amplification brands and subsidiaries – including Natal Drums, Marshall Records, and Marshall Live Agency.
As of day one, Marshall Group's revenues will be over USD 360 million with double-digit profitability The deal builds on a long-term partnership between the two companies that has lasted more than a decade – and has now turned into something bigger. The Marshall Family will own 24% of the newly formed Marshall Group.
"For me, this is a dream come true. Zenith has backed Zound Industries since 2010 because we buy into the company's vision for the future of premium audio technology. This deal delivers against that foresight – it will create further value for investors and establish a solid platform for future growth," says Tommy Jacobson, Founder of Zenith, long time investor and largest shareholder of Zound Industries before the deal.
Jeremy de Maillard, CEO of Zound Industries and of the new Marshall Group, says that the combination of the two companies' strengths provides a "unique" position for the Marshall Group.
"Zound has proven itself as a global, fast growing, and progressive company. With the Marshall Group, we are set to accelerate our profitable growth in a 100 billion USD market," the CEO says.