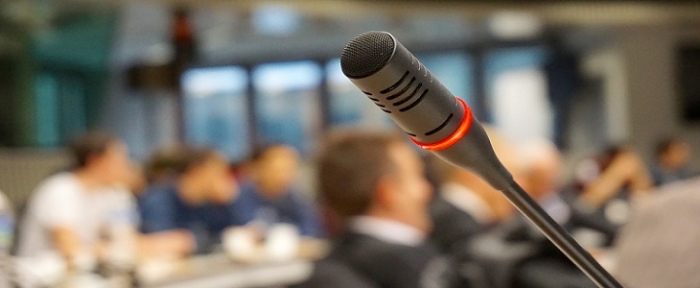 General |
The stage is set for Evertiq Expo Krakow
Krakow is one of Poland's most active centres for the electronics industry. And for this year's edition, Evertiq is providing a specific focus on an important segment of the industry.
According to data accumulated by the Polish Investment and Trade Agency (PAIH), as of 2021, 62,500 individuals work within the industry, manufacturing everything from computers to other electronic and optical products. And Everiq Expo Krakow has over the years seen a lot of success in attracting both large companies and start-ups.
For this year, Evertiq has paid close attention to the ongoing developments in the market and the world in general and organised a program that we feel mirrors just that.
During the pandemic, the industry experienced great difficulties relating to the supply of electronic components. This forced electronic manufacturers to change their way of working in the supply chain. For EMS provider Scanfil, these challenges were the signal to carry out the "Risk Management in the Supply Chain" project, with the goal to develop a tool that would present the risk for individual components using numbers, data and facts. During Evertiq Expo Kakow the company will share its findings and present an example of how the immeasurable became measurable.
Competition law for entrepreneurs
In 2009. European Commission fined Intel EUR 1.1 billion, in 2014. Infineon was fined more than EUR 82 million and in 2019 a fine of EUR 1.49 billion was imposed on Google. In all of these cases the penalties related to prohibited anti-competitive practices.
But what exactly are anti-competitive practices and what are the related risks of their use? Can these practices be committed accidentally or are they always intentional? What are the legal ramifications of such conduct? Is the business owner accountable for his employee's intentional acts?
These are the big questions that Maria Kanak, legal advisor and owner of Legal Counsel's Office, will seek to answer during a presentation at Evertiq Expo Krakow.
Automation of the soldering process of THT components for micro, small and medium-sized companies
Rising costs of energy, employment, materials and components all have a negative impact on the profitability of Polish electronics companies and OEMs. But Automation, which could be a cost saver, does not come free of charge either. Karol Sowa from Sowa Electronics, will do the heavy lifting for us and look at the numbers. How much does the purchase and implementation of a selective soldering machine cost – and when will such an investment pay off?
Space is the final frontier
In less than a decade, the Polish space business has grown to 73 companies, 70% of which are profitable. AGH Space Systems is an interdisciplinary group of engineers carrying out space engineering projects. The group will the development of several space engineering projects relating to the development of hybrid and liquid-fuel rocket systems, experimentation and rocket recovery, all the way to how the Mars rover conducts analogue planetary missions. Join in to see the realisation of scientific missions, terrain reconnaissance and autonomous navigation.
AI has never been hotter
Rapid technological progress is forcing businesses to make changes not only in the field of digitalisation, but also in the way they view methods and tools used in conducting business activities. It's time to take a closer look at traditional schemes in a new light. Dr. Piotr Wiśniewski, CEO of Platforma DBR77, will during his presentation on practical applications of AI algorithms discuss how companies can execute a process 50% faster, 20% more efficiently, and 30% cheaper, as well as make optimal real-time decisions
Becoming a supplier for the U.S. Department of Defense and NATO
Meeting increased military equipment production requirements demands a robust industrial base with an understanding of basic rules and regulations associated with the U.S. Department of Defense and NATO contracting processes. Ron Farkas, President of Poland – US Operations, will during a presentation cover some of the basics such as Federal Acquisition Regulations (FAR), Cybersecurity Maturity Model Certification (CMMC), and NATO Standardization Agreements (STANAGs).
Semiconductor sovereignty – The US Chips Act vs. EU Chips Act
Bottlenecks in the semiconductor value chain, shortages and sanctions, have created concerns over the sustainability of the chip supply. In this context, governments are increasingly eager to ensure the security of their chip supply. China for instance has offered massive subsidies to reduce its reliance on imported chips. Last year, the US government also proposed massive support to increase its footing in the industry. While the EU equivalent still hasn't officially been launched, the U.S. CHIPS Act has already sparked USD 200 billion in private investments across the country.
During Evertiq Expo Krakow 2023, Evertiq will present a comparison of the US CHIPS Act with the EU equivalent. How do they compare? What are the key differences? How have other countries and regions responded to these large-scale semiconductor projects? And most importantly, what are their effects so far? These are the questions we're going to delve into.
Several workshops will also run in parallel with the program. Don't miss the opportunity to join in on an operational and financial analysis on wheatear digital transformation is profitable, or a deep dive into selective soldering through the eyes of a practitioner