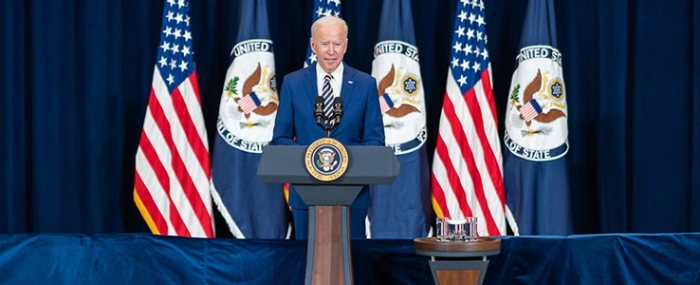 PCB |
Biden makes a push for domestic PCB production
"Ensuring a robust, resilient, and sustainable domestic industrial base is essential for the national defense," US president Joe Biden wrote in a memo as he invoked the Defense Production Act to spend USD 50 million on domestic and Canadian production of printed circuit boards
PCBs are essential parts of electronic systems, whether they are used in the healthcare, energy, or defense industries.
Without Presidential action under the act, the United States industry cannot reasonably be expected to provide the capability for the needed industrial resource, material, or critical technology item in a timely manner, the president argues in the memo.
"I find that action to expand the domestic production capability for printed circuit boards and advanced packaging is necessary to avert an industrial resource or critical technology item shortfall that would severely impair national defense capability," the president said.
Therefore, in order to strengthen advanced packaging for semiconductors and printed circuit boards in North America, the United States has announced an additional USD 50 million in DPA funding for domestic and Canadian companies to advance packaging for semiconductors and printed circuit boards. Canada will to provide up to CAD 250 million for semiconductor projects through its Strategic Innovation Fund in the near term.
The neighbouring countries are also looking to establish an Advanced Technology Data and Security Dialogue and intend to deepen collaboration on shared priorities in quantum information science and technology.