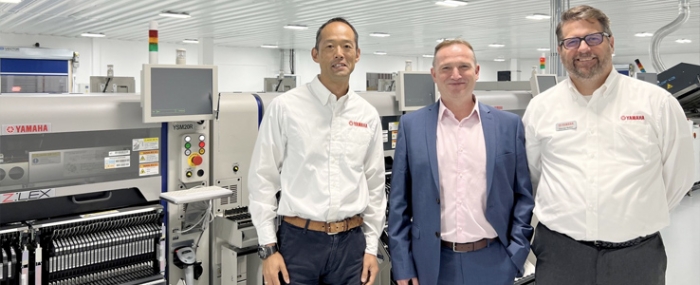 Electronics Production |
Nidec installs complete Yamaha line in new Mexico factory
Nidec's MOEN (Motion & Energy) division, has installed a complete Yamaha line featuring the latest F4.0 software, M2M, and traceability and monitoring tools in their recently opened factory in Monterrey, Mexico.
"This is the 4th Yamaha line we have installed in 3 countries across the world, giving Nidec MOEN manufacturing the presence to support our customer base globally," in a press release Nick Cotton, Project Manager at Nidec MOEN.
The company is a manufacturer of commercial motors, industrial motors, appliance motors, and controls. Their product line features a full line of U.S. MOTORS brand high-efficiency motors for industrial applications in water treatment, mining, oil and gas, and power generation, and for commercial applications such as condensers, cooling towers and large refrigeration units.
The line was provided and installed by Yamaha Motor USA's Industrial Robots and SMT Division.