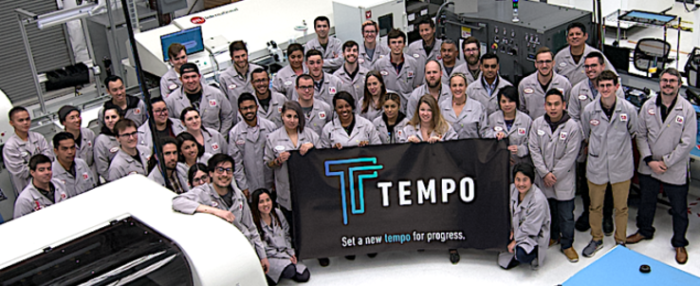 Electronics Production |
Tempo to acquire Optimum Design Associates
EMS provider Tempo Automation has entered into a definitive agreement to acquire Optimum Design Associates, Inc. and Optimum Design Associates Pty. Ltd., an electronic design services company with offices in the United States and Australia.
By vertically integrating electronic design and manufacturing, Tempo expects to be able to engage with customers even earlier in their product design process, streamlining the hardware development journey and providing a more efficient and faster way to get electronic products to market.
"This acquisition will be a significant step toward our vision of transforming the speed and quality of electronics prototyping," says Joy Weiss, CEO of Tempo Automation, in a press release. "As onshore electronics development and manufacturing continues to grow, the need for innovation in the end-to-end automation sector grows as well. Our industry has been fragmented and siloed, so we designed Tempo's Accelerated Manufacturing Platform as a hub for industry consolidation and vertical integration."
The anticipated benefits of the acquisition include access to Optimum's experienced engineering team and cross-selling opportunities to expand the customer base. The transaction is expected to close in the second quarter of this year.
"Our proprietary design management tools and library services are natural extensions to Tempo's Accelerated Manufacturing Platform. The acquisition is an efficient way for us to accelerate our roadmap and offer PCB assembly services to our customers. We're excited to join forces with Tempo and contribute to their mission of revolutionizing the electronics industry," says Nick Barbin, Co-founder and President of Optimum.
Optimum's engineering team has specialised skills in Radio Frequency (RF), Mixed Signal, and FPGA designs. Tempo believes that the opportunities to cross-sell design and manufacturing services will be natural synergies for the combined company.