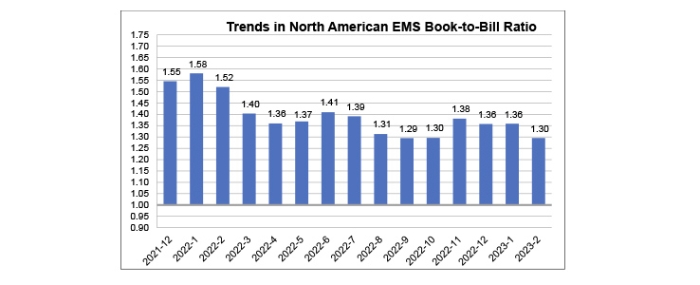 Electronics Production |
North American EMS industry up 5.1% in February
Total North American EMS shipments in February 2023 were up 5.1% compared to the same month last year. Compared to the preceding month, February shipments decreased by 4.9%.
EMS bookings in February decreased 5.4% year-over-year and decreased 16.4% from the previous month. The book-to-bill ratio stands at 1.30.
"The EMS sector has started the year on a slow note, with orders slipping in the first few months of the year as economic headwinds take hold," said Shawn DuBravac, IPC's chief economist i a press release.