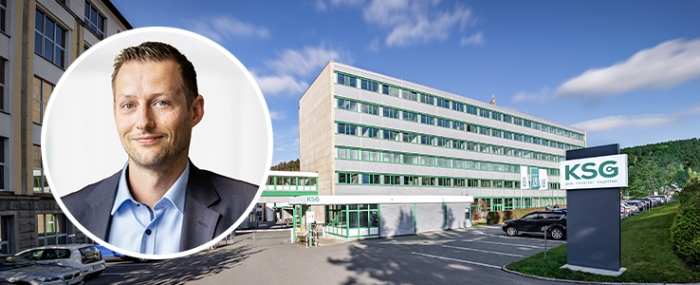 PCB |
How to react to exploding market prices
Over the past few years, the industry has faced one challenge after another. Today's challenge, rising costs – across the board. How does one mitigate price increases in an ever-evolving industry?
The development of electronic devices involves a number of cost considerations, including the availability of materials, quality assurance, market demand, not to mention the production engineers and technicians themselves. But that is not all.
Cost increases have dominated the headlines over the past years. In an era of rapidly rising prices for materials, components, energy, metals, and chemicals, every opportunity to reduce overall product costs is crucial to a company's success.
Material shortages have also accelerated the implementation of new regulations governing quality control and waste management, which incur additional administrative and management costs. Furthermore, the scarcity of raw or single-source materials used in PCBs and other critical electrical components, as well as a failure to replace end-of-life or subpar parts during production, can drive up production costs. Cost efficiency strategies at the PCB design stage will be discussed further in detail during Evertiq Expo Malmö 2023.
Investment in dependable, high-quality practices are therefore essential for manufacturers to achieve long-term cost-efficiency. And it starts at the design stage.
The backbone of every electronics product is the PCB, and according to Sebastian Seifert, Head of Area Sales Management at KSG GmbH, PCB design offers a broad range of cost improvement potential. Considering all avenues, there is the potential to make cost improvements in material selection, stack-up optimisation, drilling concepts or the definition of tolerances by working together with the manufacturers as early as possible. But we need to take a more holistic approach and not just focus on the PCB itself.
Setting the exact margin, on the other hand, is more of a balancing act between a variety of potential project-specific cost reduction options rather than a mathematical formula.
In a conversation with Evertiq, Sebastian Seifert says that the cost levels of materials saw a huge increase not only last year but the year before as well. Material prices in Europe have since stabilised, but haven't returned to normal levels. Other associated materials used in the manufacturing process have also increased – as has the price for metals used in PCB production.
Not to mention the cost of manufacturing, which is a combination of energy prices and labour costs, both of which have risen over the years.
"We try to focus on a broader perspective. One challenge for our customers surely is that cost of PCBs have increased, but the components have driven up the total cost a lot more than the PCB. In our view optimisation can only be successful if one considers the combination of product and production under a total cost perspective," Mr Seifert explains.
If we were to boil the cost improvement process into steps, the first step is cooperation.
"The major success factor: Cooperation and collaboration starting as early as possible - ideally right from the beginning of the design stage of the printed circuit board. The earlier we get involved into the process, the greater potential there is to realise significant cost improvements as there are many ways to save of costs, but above all when it comes to materials choices – and material usage."
The design process does not only involve the "design of the product" but also the production process of the board. For example, the runtime and costs of the drilling process can often be reduced by 50 % or even more if some slight adaptations to the layer stackup or the panel dimensions can be realised in the collaborative engineering process. Obsolescence strategies should also be discussed as early on as possible to avoid potential future costs.
The general question that needs to be asked in every step is: "is this an absolutely necessary requirement for my product", if not, explore a different solution or set-up in order to find the most optimal approach.
Sebastian Seifert puts it rather simply "First we need to know the specifications and technological requirements that the PCB needs to fulfill, and after that, we can investigate what and how we can change to improve the cost profile".

"There are many cases where we have been able to save 20 – 25 % in production cost when redesigning. But of course, it always depends on the original base level and how much we can optimise from the original product," Sebastian Seifert says.
As stated earlier, there are many variables that are affecting the total cost level. China's Covid-strategy, the recent semiconductor shortage, trade wars and geopolitical tension.
Sebastian Seifert is of the mind that the situation will stabilise, but the geopolitical situation is what it is and due to this will not see a return to the cost levels that we had some years ago. Which makes it even more important to establish practises of cost optimisation as a standard.
Sebastian Seifert will host a presentation and a workshop about "cost efficiency strategies in the PCB design stage" during Evertiq Expo Malmö on May 16, 2023, in which he will explore the most effective measures to help to significantly reduce product costs of PCBs – without risking quality impacts.